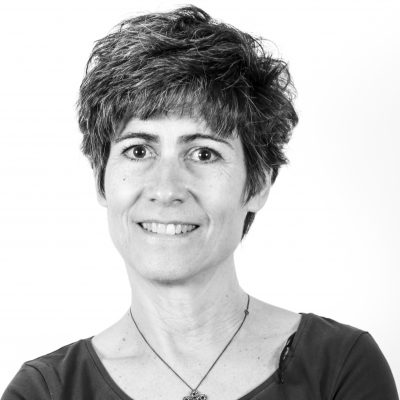 Ellen VAN OBBERGHEN-SCHILLING
Adhesion Signaling and Stromal Reprogramming in the Tumor Microenvironment
Main interests
Understanding mechanisms regulating the expression and alternative splicing of oncofetal ECM proteins and how the presence of alternatively-spliced domains impacts their assembly and functions
Elucidating how the tumor ECM enhances the invasive behavior of tumor cells, promotes the angiogenic phenotype of endothelial cells and blocks the anti-tumor functions of immune cells
Obtaining clinically relevant knowledge about how the neoplastic ECM contributes to stromal immunosuppressive programs in human head and neck carcinomas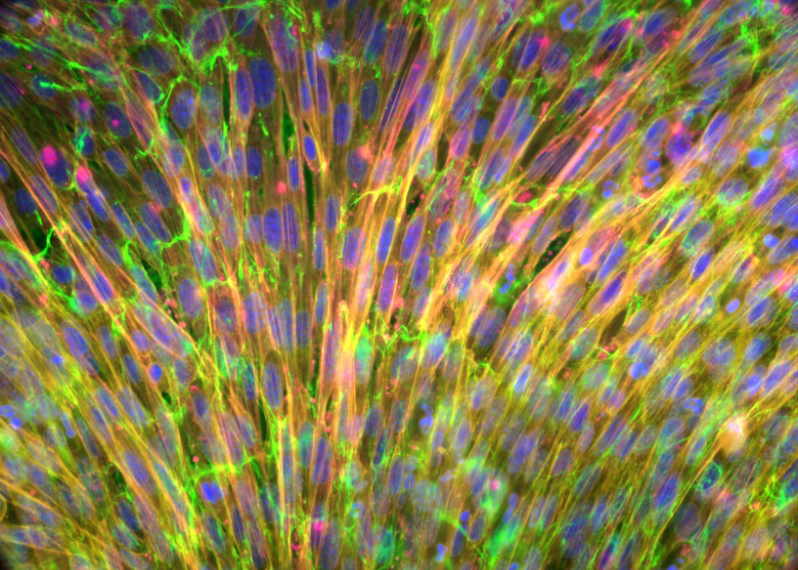 Our research focuses on the role of the extracellular matrix (ECM) in carcinoma progression, spread and response to therapy.
For a tumor to develop and expand, the growth-repressive environment of the host tissue must undergo significant changes. These changes, brought about through cancer cell-stromal interactions, include dramatic modifications in the molecular composition and architecture of the ECM. Re-expression of "oncofetal" matrix proteins, known to play determinant roles in tissue morphogenesis during embryonic development, participates in the pro-tumoral conversion of the stroma through complex signaling networks and biomechanical mechanisms that are not well understood. Our laboratory seeks to uncover mechanisms underlying tumor-induced stromagenic reprogramming and to elucidate how the neoplastic ECM enhances the invasive behavior of tumor cells, escape from immune surveillance systems and therapeutic resistance.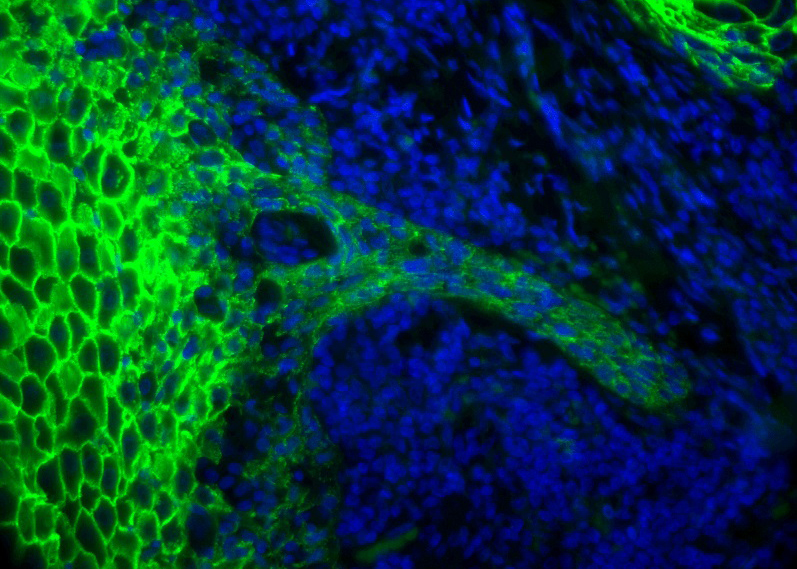 Efforts of the team are centered on head and neck squamous cell carcinoma (HNSCC), a tumor pathology for which we have established in vitro, ex vivo and in vivo experimental models through a collaborative network of basic and clinical research teams.
Our characterization of the ECM landscape of human HNSCC-associated fibroblasts allowed us to identify oncofetal fibronectin (FN) and 2 ECM receptors on carcinoma cells as key molecular determinants of the tumor-stroma dialog in HNSCC. Current projects aim: (i) to understand mechanisms regulating the expression of oncofetal ECM proteins and how the presence of alternatively spliced domains impacts the assembly/nanotopology and functions of the proteins, (ii) to elucidate how oncofetal components of the neoplastic ECM contribute to stromal immunosuppressive programs, and iii) to identify ECM-associated therapeutic targets and predictive biomarkers for improved efficacy of emerging treatments.
These aims are addressed through a complementary set of cellular, molecular and computational approaches involving the use of 3D culture models, full length recombinant matrix proteins and analysis of patient samples in collaboration with our clinical colleagues.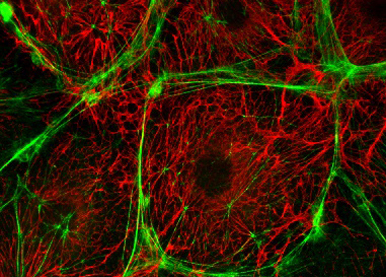 Understanding mechanisms regulating the expression and alternative splicing of oncofetal ECM proteins and how the presence of alternatively-spliced domains impacts their assembly and functions
Oncofetal FN differs from plasma FN by the presence of highly conserved "Extra Domains" that increase the repertoire of cellular receptors and alter the function of the protein in ways that we are investigating using an isoform-specific biological toolset and an interdisciplinary approach.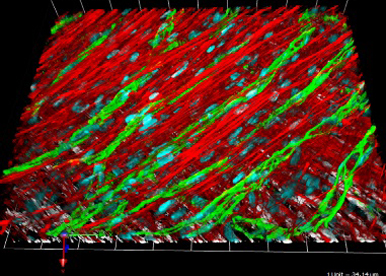 Elucidating how the neoplastic ECM contributes to the progression and spread of head and neck carcinomas
Using a variety of approaches including 3D culture systems and analysis of human tumors, and based on insights from a carcinogen-induced model of oral SCC in immune-competent mice (collaborators), we aim to understand how the neoplastic ECM promotes the invasive behavior of tumor cells and angiogenic phenotype of endothelial cells, and blocks tumor-suppressive functions of immune cells.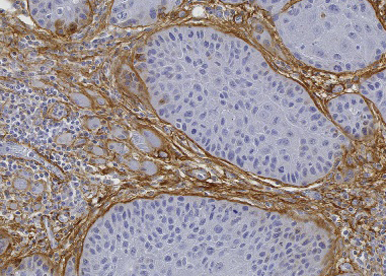 ECM reprogramming and anti-tumor immunity in human tumors
Immunomodulatory therapies are promising for HNSCC yet only a fraction patients respond. Thus offering better responses to these treatments is an urgent and unmet clinical need. To further understand ECM-regulated control of anti-tumor immunity in human tumors, and provide a foundation for clinically relevant discoveries, we are participating in biological studies linked to immunotherapy trials in different therapeutic settings.
Researchers
CIAIS Delphine - +33 489150791

BOUILHOL Emmanuel - +33 R

Clinical Researchers
SUDAKA Anne - +33 489150790

PEYRADE Frédéric - +33 489150790

GUIGAY Joël - +33 492031503

SAADA-BOUZID Esma - +33 492031514

Students
MICHAUX Gabriel - +33 A

SINVANI Guil - +33 R

2001 - Research Award in Physiology/Pathology, Inserm
1996 - Young Scientist Award, FRM
1991 - Prix Exceptionnel, Groupe d'Etudes sur l'Hémostase et la Thrombose
iBV - Institut de Biologie Valrose
"Sciences Naturelles"

Université Nice Sophia Antipolis
Faculté des Sciences
Parc Valrose
06108 Nice cedex 2