Kay WAGNER
Vessel formation in development and disease
Main interests
cardiovascular development
regeneration
cancer and tumour stroma cell interaction
angiogenesis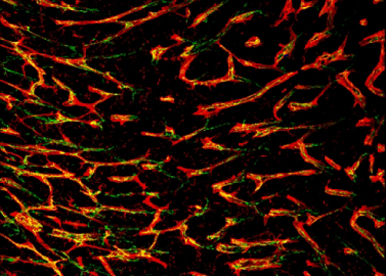 The primary interest of our research is to understand how vessels grow and re-model. As besides endothelial cells, different cell types, e.g. hematopoietic progenitor and myeloid derived cells, pericytes, and smooth muscle cells are involved in vessel formation and maturation, we are interested in the contribution of these different cell types for vessel formation under physiological and pathological conditions. Furthermore, we want to identify signals from surrounding tissues, e.g. myocardium, tumour stroma and immune cells, which modify vessel growth. Finally, the aim of our projects is to translate our findings into potential novel therapeutic approaches and to identify new  pharmacological candidates to modify vascular growth.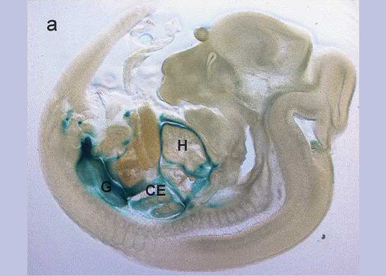 The cardiovascular system is the first functional organ system required for embryonic survival. Many major diseases and pathophysiological processes are associated with vessel formation, e.g. coronary artery disease, peripheral arterial diseases, liver fibrosis, wound healing, graft rejection, or cancer. Chronic ischemic heart disease, myocardial infarction, and cancer are the most common causes for morbidity and mortality. In ischemic heart disease, angiogenesis is required for collateral vessel formation and therefore a "friend", in cancer it becomes a "foe" by inducing the transition of a tumour from a small cluster of malignant cells to a macroscopic tumour capable of spreading to other organs via the vasculature.
We use mainly analyses in mice in vivo (reporter and lineage tracing strains, inducible knockout / overexpression / knockin mice).
The in vivo data are supported by cell culture systems and molecular approaches. We use CRISPR/Cas9 technology to generate reporter cell lines, which serve to test small molecule libraries for their potential to inhibit / activate genes of interest.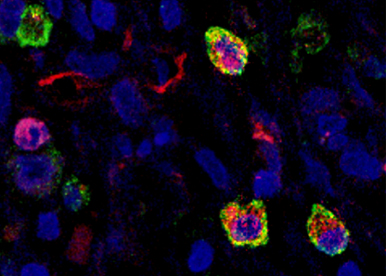 Characterization of different cell types contributing to tumour angiogenesis and progression.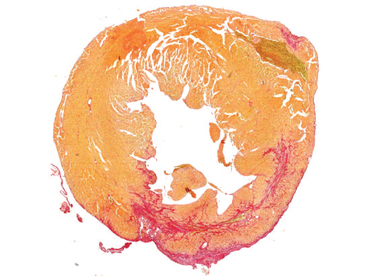 Identification of proteins critically involved in cardiac angiogenesis and repair.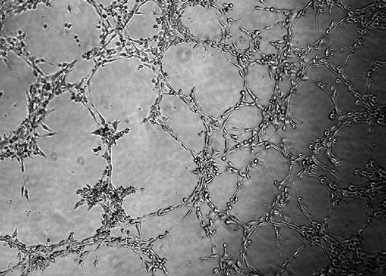 Discovery of new small molecules to modify vascular formation.
Researchers
WAGNER Nicole - +33 489153713

Clinical Researchers
LECCIA Nathalie - +33 493377665

CHAU Yves - +33 A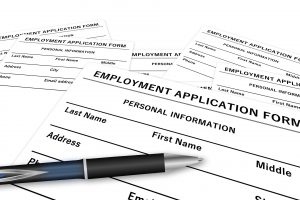 An ANR funded PhD position is available in the Vessel Formation in Development and Disease group at the iBV
The role of p16-dependent cellular senescence in healthy aging
Description :
Cellular senescence attracts attention as a key player contributing to organismal aging. The accumulation of senescent cells is dramatically increased with aging, however their precise contribution to aging-related phenotypes remains largely unclear. In collaboration with the team of D. Bulavin we showed p16-dependent senescent cells are required for healthy aging. We used different novel inducible mouse lines to characterise the role of p16 expressing cells in different organs. Currently, we focussed mainly on liver. The project aims at identifying the cell repertoire linked to aging-induced senescence and to investigate the impact of senescent cells on liver functions and to understand molecular pathways modulated by senescence. For these purposes we will use p16-Cre and p16-Cre-ERT2 mice crossed either with Rosa26-mTmG reporter or Rosa26-DTA ablator mice. The animals will be investigated by histological and immunohistological methods and RNA sequencing will be performed at different ages. This project will help to understand the molecular mechanism responsible for aging-induced activation of senescence and hopefully identify potential molecular targets to manipulate senescence through reprogramming and/or selective elimination of subsets of senescent cells.
Required Skills :        
The working language is English.
Experience in molecular biology, cellular biology and/or mouse genetics would be a plus.
Motivation to work with mouse models and team orientation are required. Animal experimentation training is part of the project.
Related publications:
Grosse, L, Wagner, N, Emelyanov, A, Molina, C, Lacas-Gervais, S, Wagner, KD et al.. Defined p16High Senescent Cell Types Are Indispensable for Mouse Healthspan. Cell Metab. 2020:. doi: 10.1016/j.cmet.2020.05.002. PubMed PMID:32485135 .
Wagner, KD, Du, S, Martin, L, Leccia, N, Michiels, JF, Wagner, N et al.. Vascular PPARβ/δ Promotes Tumor Angiogenesis and Progression. Cells. 2019;8 (12):. doi: 10.3390/cells8121623. PubMed PMID:31842402 PubMed Central PMC6952835.
Wagner, KD, El Maï, M, Ladomery, M, Belali, T, Leccia, N, Michiels, JF et al.. Altered VEGF Splicing Isoform Balance in Tumor Endothelium Involves Activation of Splicing Factors Srpk1 and Srsf1 by the Wilms' Tumor Suppressor Wt1. Cells. 2019;8 (1):. doi: 10.3390/cells8010041. PubMed PMID:30641926 PubMed Central PMC6356959.
Wagner, KD, Ying, Y, Leong, W, Jiang, J, Hu, X, Chen, Y et al.. The differential spatiotemporal expression pattern of shelterin genes throughout lifespan. Aging (Albany NY). 2017;9 (4):1219-1232. doi: 10.18632/aging.101223. PubMed PMID:28437249 PubMed Central PMC5425123.
Wagner, KD, Cherfils-Vicini, J, Hosen, N, Hohenstein, P, Gilson, E, Hastie, ND et al.. The Wilms' tumour suppressor Wt1 is a major regulator of tumour angiogenesis and progression. Nat Commun. 2014;5 :5852. doi: 10.1038/ncomms6852. PubMed PMID:25510679 .
El Maï, M, Wagner, KD, Michiels, JF, Ambrosetti, D, Borderie, A, Destree, S et al.. The Telomeric Protein TRF2 Regulates Angiogenesis by Binding and Activating the PDGFRβ Promoter. Cell Rep. 2014;9 (3):1047-60. doi: 10.1016/j.celrep.2014.09.038. PubMed PMID:25437559 .
Contacts:
Kay-Dietrich Wagner – kwagner@unice.fr
Nicole Wagner – nwagner@unice.fr
2015 - Grand Prize in Cancerology from the Simone and Cino del Duca Foundation - French Academy of Sciences
2008 - Du Bois-Reymond-Prize - German Physiological Society
2007 - AVENIR - Inserm
2003 - Long-term Fellow - EMBO
1998 - Robert-Koch-Prize, Charité, Germany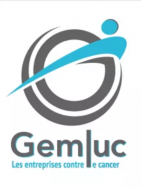 Cancer immunotherapy is a major approach to fight cancer. Nicole Wagner, Inserm Researcher at iBV, presented the promises and outcomes ...
Read More
iBV - Institut de Biologie Valrose
"Tour Pasteur"
Université Nice Sophia Antipolis
Faculté de médecine
28 Avenue de Valombrose
06189 Nice cedex 2