Kay WAGNER
Vessel formation in development and disease
Main interests
cardiovascular development
regeneration
cancer and tumour stroma cell interaction
angiogenesis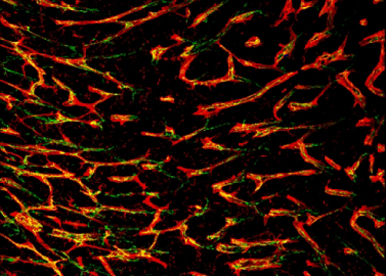 The primary interest of our research is to understand how vessels grow and re-model. As besides endothelial cells, different cell types, e.g. hematopoietic progenitor and myeloid derived cells, pericytes, and smooth muscle cells are involved in vessel formation and maturation, we are interested in the contribution of these different cell types for vessel formation under physiological and pathological conditions. Furthermore, we want to identify signals from surrounding tissues, e.g. myocardium, tumour stroma and immune cells, which modify vessel growth. Finally, the aim of our projects is to translate our findings into potential novel therapeutic approaches and to identify new  pharmacological candidates to modify vascular growth.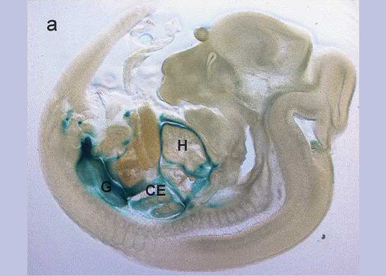 The cardiovascular system is the first functional organ system required for embryonic survival. Many major diseases and pathophysiological processes are associated with vessel formation, e.g. coronary artery disease, peripheral arterial diseases, liver fibrosis, wound healing, graft rejection, or cancer. Chronic ischemic heart disease, myocardial infarction, and cancer are the most common causes for morbidity and mortality. In ischemic heart disease, angiogenesis is required for collateral vessel formation and therefore a "friend", in cancer it becomes a "foe" by inducing the transition of a tumour from a small cluster of malignant cells to a macroscopic tumour capable of spreading to other organs via the vasculature.
We use mainly analyses in mice in vivo (reporter and lineage tracing strains, inducible knockout / overexpression / knockin mice).
The in vivo data are supported by cell culture systems and molecular approaches. We use CRISPR/Cas9 technology to generate reporter cell lines, which serve to test small molecule libraries for their potential to inhibit / activate genes of interest.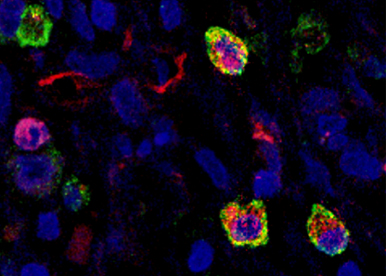 Characterization of different cell types contributing to tumour angiogenesis and progression.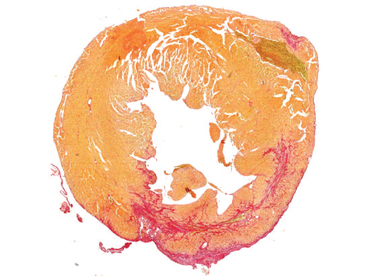 Identification of proteins critically involved in cardiac angiogenesis and repair.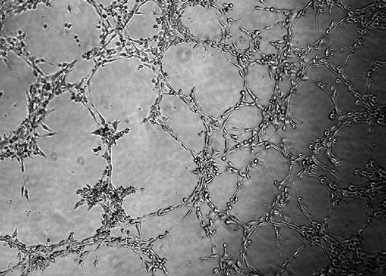 Discovery of new small molecules to modify vascular formation.
Researchers
WAGNER Nicole - +33 493377665

Clinical Researchers
LECCIA Nathalie - +33

PreDocs
DU Siyue - +33 493377665

Da Silva, F, Massa, F, Motamedi, FJ, Vidal, V, Rocha, AS, Gregoire, EP et al.. Myocardial-specific R-spondin3 drives proliferation of the coronary stems primarily through the Leucine Rich Repeat G Protein coupled receptor LGR4. Dev. Biol. 2018;441 (1):42-51. doi: 10.1016/j.ydbio.2018.05.024. PubMed PMID:29859889 .
Baudouy, D, Michiels, JF, Vukolic, A, Wagner, KD, Wagner, N. Echocardiographic and Histological Examination of Cardiac Morphology in the Mouse. J Vis Exp. 2017; (128):. doi: 10.3791/55843. PubMed PMID:29155760 PubMed Central PMC5755216.
Simkin, D, Robin, G, Giuliano, S, Vukolic, A, Moceri, P, Guy, N et al.. Andersen's syndrome mutants produce a knockdown of inwardly rectifying K+ channel in mouse skeletal muscle in vivo. Cell Tissue Res. 2018;371 (2):309-323. doi: 10.1007/s00441-017-2696-7. PubMed PMID:29018970 .
Da Silva, F, Rocha, AS, Motamedi, FJ, Massa, F, Basboga, C, Morrison, H et al.. Coronary Artery Formation Is Driven by Localized Expression of R-spondin3. Cell Rep. 2017;20 (8):1745-1754. doi: 10.1016/j.celrep.2017.08.004. PubMed PMID:28834739 .
Tarhriz, V, Wagner, KD, Masoumi, Z, Molavi, O, Hejazi, MS, Ghanbarian, H et al.. CDK9 Regulates Apoptosis of Myoblast Cells by Modulation of microRNA-1 Expression. J. Cell. Biochem. 2018;119 (1):547-554. doi: 10.1002/jcb.26213. PubMed PMID:28608935 .
Wagner, KD, Ying, Y, Leong, W, Jiang, J, Hu, X, Chen, Y et al.. The differential spatiotemporal expression pattern of shelterin genes throughout lifespan. Aging (Albany NY). 2017;9 (4):1219-1232. doi: 10.18632/aging.101223. PubMed PMID:28437249 PubMed Central PMC5425123.
Ghanbarian, H, Wagner, N, Michiels, JF, Cuzin, F, Wagner, KD, Rassoulzadegan, M et al.. Small RNA-directed epigenetic programming of embryonic stem cell cardiac differentiation. Sci Rep. 2017;7 :41799. doi: 10.1038/srep41799. PubMed PMID:28165496 PubMed Central PMC5292948.
Maï, ME, Wagner, KD, Michiels, JF, Gilson, E, Wagner, N. TRF2 acts as a transcriptional regulator in tumor angiogenesis. Mol Cell Oncol. ;2 (3):e988508. doi: 10.4161/23723556.2014.988508. PubMed PMID:27308469 PubMed Central PMC4905305.
Ghanbarian, H, Wagner, N, Polo, B, Baudouy, D, Kiani, J, Michiels, JF et al.. Dnmt2/Trdmt1 as Mediator of RNA Polymerase II Transcriptional Activity in Cardiac Growth. PLoS ONE. 2016;11 (6):e0156953. doi: 10.1371/journal.pone.0156953. PubMed PMID:27270731 PubMed Central PMC4894585.
Wagner, KD, Vukolic, A, Baudouy, D, Michiels, JF, Wagner, N. Inducible Conditional Vascular-Specific Overexpression of Peroxisome Proliferator-Activated Receptor Beta/Delta Leads to Rapid Cardiac Hypertrophy. PPAR Res. 2016;2016 :7631085. doi: 10.1155/2016/7631085. PubMed PMID:27057154 PubMed Central PMC4794587.
Lopez, P, Wagner, KD, Hofman, P, Van Obberghen, E. RNA Activation of the Vascular Endothelial Growth Factor Gene (VEGF) Promoter by Double-Stranded RNA and Hypoxia: Role of Noncoding VEGF Promoter Transcripts. Mol. Cell. Biol. 2016;36 (10):1480-93. doi: 10.1128/MCB.01096-15. PubMed PMID:26976645 PubMed Central PMC4859685.
Wagner, KD, Cherfils-Vicini, J, Hosen, N, Hohenstein, P, Gilson, E, Hastie, ND et al.. The Wilms' tumour suppressor Wt1 is a major regulator of tumour angiogenesis and progression. Nat Commun. 2014;5 :5852. doi: 10.1038/ncomms6852. PubMed PMID:25510679 .
El Maï, M, Wagner, KD, Michiels, JF, Ambrosetti, D, Borderie, A, Destree, S et al.. The Telomeric Protein TRF2 Regulates Angiogenesis by Binding and Activating the PDGFRβ Promoter. Cell Rep. 2014;9 (3):1047-60. doi: 10.1016/j.celrep.2014.09.038. PubMed PMID:25437559 .
Wagner, KD, Benchetrit, M, Bianchini, L, Michiels, JF, Wagner, N. Peroxisome proliferator-activated receptor β/δ (PPARβ/δ) is highly expressed in liposarcoma and promotes migration and proliferation. J. Pathol. 2011;224 (4):575-88. doi: 10.1002/path.2910. PubMed PMID:21598253 .
Wagner, N, Morrison, H, Pagnotta, S, Michiels, JF, Schwab, Y, Tryggvason, K et al.. The podocyte protein nephrin is required for cardiac vessel formation. Hum. Mol. Genet. 2011;20 (11):2182-94. doi: 10.1093/hmg/ddr106. PubMed PMID:21402589 .
Kamkin, A, Kiseleva, I, Theres, H, Eulert-Grehn, JJ, Wagner, KD, Scholz, H et al.. Enhanced L-type calcium currents in cardiomyocytes from transgenic rats overexpressing SERCA2a. Exp Clin Cardiol. 2010;15 (4):e109-15. . PubMed PMID:21264068 PubMed Central PMC3016070.
Wagner, KD, Wagner, N. Peroxisome proliferator-activated receptor beta/delta (PPARbeta/delta) acts as regulator of metabolism linked to multiple cellular functions. Pharmacol. Ther. 2010;125 (3):423-35. doi: 10.1016/j.pharmthera.2009.12.001. PubMed PMID:20026355 .
Wagner, N, Jehl-Piétri, C, Lopez, P, Murdaca, J, Giordano, C, Schwartz, C et al.. Peroxisome proliferator-activated receptor beta stimulation induces rapid cardiac growth and angiogenesis via direct activation of calcineurin. Cardiovasc. Res. 2009;83 (1):61-71. doi: 10.1093/cvr/cvp106. PubMed PMID:19351742 .
Search PubMed
Post-doctoral position available
Function of the Wilms' tumor suppressor Wt1 in chronic ischemic heart disease
A two year FRM (Fondation de Recherche Médicale) funded post-doc position is available in the group of Kay-Dietrich Wagner (http://ibv.unice.fr/research-team/wagner/; http://unice.fr/recherche/chercheurs-a-lhonneur/chercheurs/wagner-kay-dietrich ) at the Institute of Biology Valrose in Nice, France.
The Project:
Chronic ischemic heart disease and myocardial infarction (MI) are common causes for severe illness and death. Thus, understanding the mechanisms of chronic ischemic heart disease is essential for the development of novel therapeutic strategies.
We found earlier that the Wilms' tumour suppressor 1 transcription factor (Wt1) is re-expressed in coronary vessels after MI and is involved in angiogenesis. The aims of the proposed study are to test the importance of vascular Wt1 expression for cardiac function and vascularisation in transgenic mouse models with MI; to characterise Wt1 expressing cell types in the heart after MI; to identify novel Wt1-dependent molecules in cardiac angiogenesis and repair; and to test the potential of Wt1 expressing cells to improve cardiac repair after MI.
The experiments will determine the role of Wt1 in re generation and repair after MI and might lead to new approaches for the treatment of cardiovascular disease.
The Candidate:
Candidates must have a PhD in a relevant field of biology or veterinary science. Experience with transgenic mouse models and surgery are required.
The working language in the laboratory and the Institute is English.
Experience with molecular biology, histology, and FACS is an advantage.
Surrounding and Funding:
Our laboratory is located at the Medical Faculty of the Université Nice Sophia Antipolis. We collaborate closely with the Department of Pathology. Major facilities of our Institute are located at the Valrose campus in Nice. The University of Nice is part of the Université Côte d'Azur located in the Southeast of France.
The position is funded for two years by the FRM. Potential starting date of the project is September 2018.
The salary depends on experience in agreement with Inserm payment schemes.
Application:
Interested candidates should submit CV, short description of research accomplishments and interests, and 2 names and contact information for referees to Kay-Dietrich Wagner (kwagner@unice.fr )
2015 - Grand Prize in Cancerology from the Simone and Cino del Duca Foundation - French Academy of Sciences
2008 - Du Bois-Reymond-Prize - German Physiological Society
2007 - AVENIR - Inserm
2003 - Long-term Fellow - EMBO
1998 - Robert-Koch-Prize, Charité, Germany
iBV - Institut de Biologie Valrose
"Tour Pasteur"
Université Nice Sophia Antipolis
Faculté de médecine
28 Avenue de Valombrose
06189 Nice cedex 2