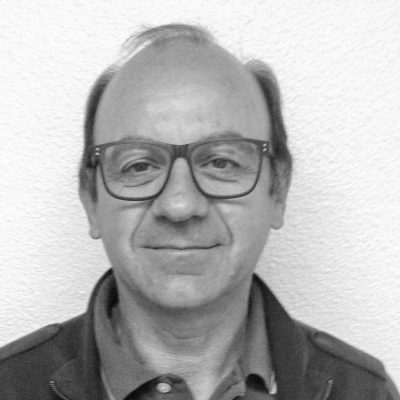 Christian DANI
Stem cells and differentiation
Main interests
Development of human adipose cells
Cross-talk between adipose cells and cancer cells
3D hiPSC-brown-like adipocytes to fight obesity
Adipose tissue for regenerative and reconstructive medicine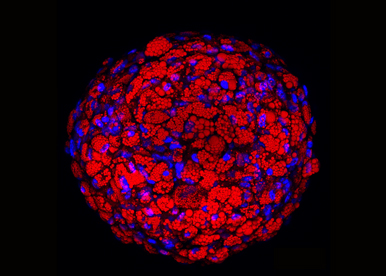 Our lab is focused on the biology of adipose tissues (AT) and more precisely on the lineage commitment and differentiation of human adipose progenitors (APs) into distinct adipocytes able to either store or dissipate energy. Obesity, an overexpansion of AT, represents a major health problem: it promotes cardiometabolic diseases and tumor development. Deciphering the mechanisms controlling the fate of APs is essential to counteract obesity and its deleterious consequences.
Scientific questions are designed to
1/propose new cell-based approaches to fight obesity. Brown adipocytes (BA) specialized in energy expenditure are rare in obese patients. Do cells that dissipate energy i.e. BA, represent a promising option to fight obesity? What is the best source? How to engineer BA implants suitable for human transplantation?
2/investigate the role of AT in cancer progression. AT provides a permissive microenvironment to initiate and propagate tumour growth. What molecular mechanisms are involved?
We use a broad range of approaches including cellular, molecular, biochemical and in vivo studies.Our strategy relies on an extensive knowledge of the different types of APs. We established distinct human stem cell models of APs to establish their molecular profile and to analyse their developmental properties. In addition to hMADS cells derived from AT of young donors, we isolated APs from different fat depots that recapitulate the properties of distinct adipocytes. More recently, we described a procedure to derive BA progenitors from induced pluripotent stem cells and to differentiate them with high yield. They represent an unlimited source of cells of therapeutic interest. We develop 3D cultures and embed them into different substrates to favour their implantation.
We use commercial tumor cell lines and we generated murine cancer stem cells (CSC) models to study the influence of AP and adipocytes on tumor progression. We focus on the interactions of AT and breast cancer, using co-culture of APs with mammospheres that reflect the interactions between peritumoral adipocytes and breast CSC. We analyse the CSC-induced structural and functional modifications of adipocytes and evaluate the impact of APs and adipocytes on tumor dissemination. We investigate the role of primary ciliated-APs in the breast cancer environment as the primary cilium directs the differentiation of human APs towards adipocytes or myofibroblats. Proofs of concept are obtained from in vivo experimentation.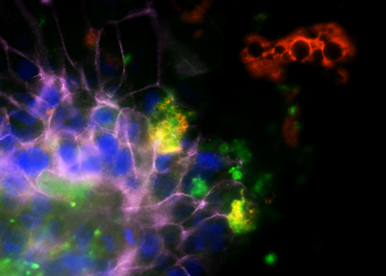 Our research aims to develop the model of brown-like adipose progenitors derived from human iPSCs and to generate 3D adipospheres in vitro to better mimic the in vivo situation. The 3D culture provides cells for anti-obesity drug screening and cells with therapeutic potential suitable for transplantation to fight obesity.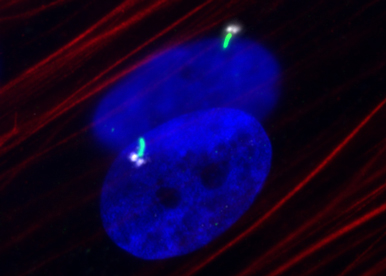 The goal of our research is also to refine our knowledge of adipose tissues of different anatomic localizations for their better use in reconstructive surgery and to characterize specific mechanisms and factors involved in the cross talk of adipose tissue with its environment.
Researchers
ARRIGHI Nicole - +33 493377038

LADOUX Annie - +33 493377704

PERALDI Pascal - +33 493377704

Postdocs
YAO Xi - +33 493377647

Engineers & Technicians
VILLAGEOIS Phi - +33 493377038

Recent publications
Mayeuf-Louchart, A, Lancel, S, Sebti, Y, Pourcet, B, Loyens, A, Delhaye, S et al.. Glycogen Dynamics Drives Lipid Droplet Biogenesis during Brown Adipocyte Differentiation. Cell Rep. 2019;29 (6):1410-1418.e6. doi: 10.1016/j.celrep.2019.09.073. PubMed PMID:31693883 .
Ravaud, C, Paré, M, Yao, X, Azoulay, S, Mazure, NM, Dani, C et al.. Resveratrol and HIV-protease inhibitors control UCP1 expression through opposite effects on p38 MAPK phosphorylation in human adipocytes. J. Cell. Physiol. 2019; :. doi: 10.1002/jcp.29032. PubMed PMID:31294462 .
Araiz, C, Yan, A, Bettedi, L, Samuelson, I, Virtue, S, McGavigan, AK et al.. Enhanced β-adrenergic signalling underlies an age-dependent beneficial metabolic effect of PI3K p110α inactivation in adipose tissue. Nat Commun. 2019;10 (1):1546. doi: 10.1038/s41467-019-09514-1. PubMed PMID:30948720 PubMed Central PMC6449391.
Mohammadzadeh, F, Hosseini, V, Mehdizadeh, A, Dani, C, Darabi, M. A method for the gross analysis of global protein acylation by gas-liquid chromatography. IUBMB Life. 2019;71 (3):340-346. doi: 10.1002/iub.1975. PubMed PMID:30501005 .
Hosseini, V, Dani, C, Geranmayeh, MH, Mohammadzadeh, F, Nazari Soltan Ahmad, S, Darabi, M et al.. Wnt lipidation: Roles in trafficking, modulation, and function. J. Cell. Physiol. 2019;234 (6):8040-8054. doi: 10.1002/jcp.27570. PubMed PMID:30341908 .
Arrighi, N, Dani, C, Peraldi, P. [Adipose progenitors, myofibroblasts and fibrosis: is it all in the cilium?]. Med Sci (Paris). ;34 (6-7):524-526. doi: 10.1051/medsci/20183406010. PubMed PMID:30067208 .
Hafner, AL, Mohsen-Kanson, T, Dani, C. Differentiation of Brown Adipocyte Progenitors Derived from Human Induced Pluripotent Stem Cells. Methods Mol. Biol. 2018;1773 :31-39. doi: 10.1007/978-1-4939-7799-4_4. PubMed PMID:29687379 .
Yao, X, Salingova, B, Dani, C. Brown-Like Adipocyte Progenitors Derived from Human iPS Cells: A New Tool for Anti-obesity Drug Discovery and Cell-Based Therapy?. Handb Exp Pharmacol. 2019;251 :97-105. doi: 10.1007/164_2018_115. PubMed PMID:29633179 .
Rabhi, N, Hannou, SA, Gromada, X, Salas, E, Yao, X, Oger, F et al.. Cdkn2a deficiency promotes adipose tissue browning. Mol Metab. 2018;8 :65-76. doi: 10.1016/j.molmet.2017.11.012. PubMed PMID:29237539 PubMed Central PMC5985036.
Ravaud, C, Paré, M, Azoulay, S, Dani, C, Ladoux, A. Impairment of the activin A autocrine loop by lopinavir reduces self-renewal of distinct human adipose progenitors. Sci Rep. 2017;7 (1):2986. doi: 10.1038/s41598-017-02807-9. PubMed PMID:28592814 PubMed Central PMC5462747.
Chignon-Sicard, B, Kouidhi, M, Yao, X, Delerue-Audegond, A, Villageois, P, Peraldi, P et al.. Platelet-rich plasma respectively reduces and promotes adipogenic and myofibroblastic differentiation of human adipose-derived stromal cells via the TGFβ signalling pathway. Sci Rep. 2017;7 (1):2954. doi: 10.1038/s41598-017-03113-0. PubMed PMID:28592806 PubMed Central PMC5462784.
Dani, C, Pfeifer, A. The complexity of PDGFR signaling: regulation of adipose progenitor maintenance and adipocyte-myofibroblast transition. Stem Cell Investig. 2017;4 :28. doi: 10.21037/sci.2017.04.02. PubMed PMID:28529943 PubMed Central PMC5420527.
Foissac, R, Villageois, P, Chignon-Sicard, B, Georgiou, C, Camuzard, O, Dani, C et al.. Homeotic and Embryonic Gene Expression in Breast Adipose Tissue and in Adipose Tissues Used as Donor Sites in Plastic Surgery. Plast. Reconstr. Surg. 2017;139 (3):685e-692e. doi: 10.1097/PRS.0000000000003070. PubMed PMID:28234838 .
Hafner, AL, Contet, J, Ravaud, C, Yao, X, Villageois, P, Suknuntha, K et al.. Brown-like adipose progenitors derived from human induced pluripotent stem cells: Identification of critical pathways governing their adipogenic capacity. Sci Rep. 2016;6 :32490. doi: 10.1038/srep32490. PubMed PMID:27577850 PubMed Central PMC5006163.
Pagano, AF, Demangel, R, Brioche, T, Jublanc, E, Bertrand-Gaday, C, Candau, R et al.. Muscle Regeneration with Intermuscular Adipose Tissue (IMAT) Accumulation Is Modulated by Mechanical Constraints. PLoS ONE. 2015;10 (12):e0144230. doi: 10.1371/journal.pone.0144230. PubMed PMID:26629696 PubMed Central PMC4668059.
Forcioli-Conti, N, Estève, D, Bouloumié, A, Dani, C, Peraldi, P. The size of the primary cilium and acetylated tubulin are modulated during adipocyte differentiation: Analysis of HDAC6 functions in these processes. Biochimie. 2016;124 :112-123. doi: 10.1016/j.biochi.2015.09.011. PubMed PMID:26363102 .
Ravaud, C, Esteve, D, Villageois, P, Bouloumie, A, Dani, C, Ladoux, A et al.. IER3 Promotes Expansion of Adipose Progenitor Cells in Response to Changes in Distinct Microenvironmental Effectors. Stem Cells. 2015;33 (8):2564-73. doi: 10.1002/stem.2016. PubMed PMID:25827082 .
Kouidhi, M, Villageois, P, Mounier, CM, Ménigot, C, Rival, Y, Piwnica, D et al.. Characterization of human knee and chin adipose-derived stromal cells. Stem Cells Int. 2015;2015 :592090. doi: 10.1155/2015/592090. PubMed PMID:25733979 PubMed Central PMC4334981.
Pastel, E, Pointud, JC, Loubeau, G, Dani, C, Slim, K, Martin, G et al.. Aldose reductases influence prostaglandin F2α levels and adipocyte differentiation in male mouse and human species. Endocrinology. 2015;156 (5):1671-84. doi: 10.1210/en.2014-1750. PubMed PMID:25730106 .
Forcioli-Conti, N, Lacas-Gervais, S, Dani, C, Peraldi, P. The primary cilium undergoes dynamic size modifications during adipocyte differentiation of human adipose stem cells. Biochem. Biophys. Res. Commun. 2015;458 (1):117-22. doi: 10.1016/j.bbrc.2015.01.078. PubMed PMID:25637533 .
Search PubMed
1989 - Young Scientist Award - FRM
iBV - Institut de Biologie Valrose
"Tour Pasteur"
Université Nice Sophia Antipolis
Faculté de médecine
28 Avenue de Valombrose
06189 Nice cedex 2