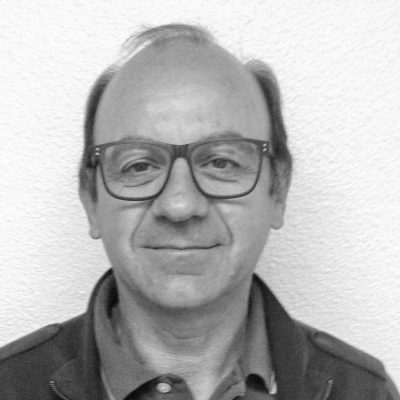 Christian DANI
Stem cells and differentiation
Main interests
Development of human adipose cells
Cross-talk between adipose cells and cancer cells
3D hiPSC-brown-like adipocytes to fight obesity
Adipose tissue for regenerative and reconstructive medicine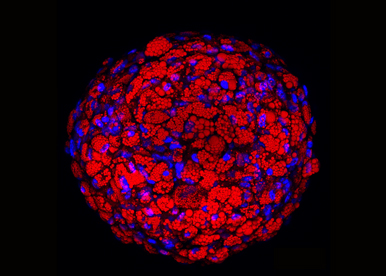 Our lab is focused on the biology of adipose tissues (AT) and more precisely on the lineage commitment and differentiation of human adipose progenitors (APs) into distinct adipocytes able to either store or dissipate energy. Obesity, an overexpansion of AT, represents a major health problem: it promotes cardiometabolic diseases and tumor development. Deciphering the mechanisms controlling the fate of APs is essential to counteract obesity and its deleterious consequences.
Scientific questions are designed to
1/propose new cell-based approaches to fight obesity. Brown adipocytes (BA) specialized in energy expenditure are rare in obese patients. Do cells that dissipate energy i.e. BA, represent a promising option to fight obesity? What is the best source? How to engineer BA implants suitable for human transplantation?
2/investigate the role of AT in cancer progression. AT provides a permissive microenvironment to initiate and propagate tumour growth. What molecular mechanisms are involved?
We use a broad range of approaches including cellular, molecular, biochemical and in vivo studies.Our strategy relies on an extensive knowledge of the different types of APs. We established distinct human stem cell models of APs to establish their molecular profile and to analyse their developmental properties. In addition to hMADS cells derived from AT of young donors, we isolated APs from different fat depots that recapitulate the properties of distinct adipocytes. More recently, we described a procedure to derive BA progenitors from induced pluripotent stem cells and to differentiate them with high yield. They represent an unlimited source of cells of therapeutic interest. We develop 3D cultures and embed them into different substrates to favour their implantation.
We use commercial tumor cell lines and we generated murine cancer stem cells (CSC) models to study the influence of AP and adipocytes on tumor progression. We focus on the interactions of AT and breast cancer, using co-culture of APs with mammospheres that reflect the interactions between peritumoral adipocytes and breast CSC. We analyse the CSC-induced structural and functional modifications of adipocytes and evaluate the impact of APs and adipocytes on tumor dissemination. We investigate the role of primary ciliated-APs in the breast cancer environment as the primary cilium directs the differentiation of human APs towards adipocytes or myofibroblats. Proofs of concept are obtained from in vivo experimentation.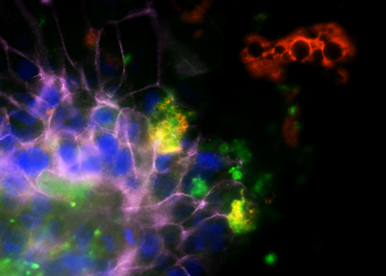 Our research aims to develop the model of brown-like adipose progenitors derived from human iPSCs and to generate 3D adipospheres in vitro to better mimic the in vivo situation. The 3D culture provides cells for anti-obesity drug screening and cells with therapeutic potential suitable for transplantation to fight obesity.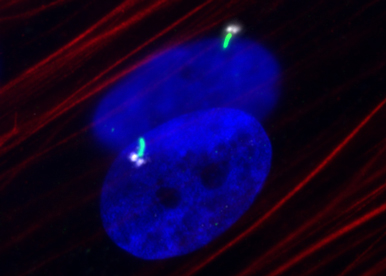 The goal of our research is also to refine our knowledge of adipose tissues of different anatomic localizations for their better use in reconstructive surgery and to characterize specific mechanisms and factors involved in the cross talk of adipose tissue with its environment.
Clinical Researchers
CHIGNON-SICARD Bérengère - +33 489153708

Engineers & Technicians
VILLAGEOIS Albert (Phi) - +33 489153707

BRUNI-FAVIER Solène - +33 489153707

FOURNIER Clémence - +33 493377704

LE MOUROUX Cynthia - +33 489153707

Recent publications
Dani, V, Bruni-Favier, S, Chignon-Sicard, B, Loubat, A, Doglio, A, Dani, C et al.. Regulation of Adipose Progenitor Cell Expansion in a Novel Micro-Physiological Model of Human Adipose Tissue Mimicking Fibrotic and Pro-Inflammatory Microenvironments. Cells. 2022;11 (18):. doi: 10.3390/cells11182798. PubMed PMID:36139371 PubMed Central PMC9496930.
Peraldi, P, Loubat, A, Chignon-Sicard, B, Dani, C, Ladoux, A. Identification of Human Breast Adipose Tissue Progenitors Displaying Distinct Differentiation Potentials and Interactions with Cancer Cells. Biomedicines. 2022;10 (8):. doi: 10.3390/biomedicines10081928. PubMed PMID:36009475 PubMed Central PMC9406003.
Eke, G, Vaysse, L, Yao, X, Escudero, M, Carrière, A, Trevisiol, E et al.. Cell Aggregate Assembly through Microengineering for Functional Tissue Emergence. Cells. 2022;11 (9):. doi: 10.3390/cells11091394. PubMed PMID:35563700 PubMed Central PMC9102731.
Gnad, T, Navarro, G, Lahesmaa, M, Reverte-Salisa, L, Copperi, F, Cordomi, A et al.. Adenosine/A2B Receptor Signaling Ameliorates the Effects of Aging and Counteracts Obesity. Cell Metab. 2022;34 (4):649. doi: 10.1016/j.cmet.2022.02.014. PubMed PMID:35385706 .
Matacchione, G, Perugini, J, Di Mercurio, E, Sabbatinelli, J, Prattichizzo, F, Senzacqua, M et al.. Senescent macrophages in the human adipose tissue as a source of inflammaging. Geroscience. 2022;44 (4):1941-1960. doi: 10.1007/s11357-022-00536-0. PubMed PMID:35247131 PubMed Central PMC9616990.
Colleluori, G, Graciotti, L, Pesaresi, M, Di Vincenzo, A, Perugini, J, Di Mercurio, E et al.. Visceral fat inflammation and fat embolism are associated with lung's lipidic hyaline membranes in subjects with COVID-19. Int J Obes (Lond). 2022;46 (5):1009-1017. doi: 10.1038/s41366-022-01071-w. PubMed PMID:35082385 PubMed Central PMC8790008.
Arrighi, N, Moratal, C, Savary, G, Fassy, J, Nottet, N, Pons, N et al.. The FibromiR miR-214-3p Is Upregulated in Duchenne Muscular Dystrophy and Promotes Differentiation of Human Fibro-Adipogenic Muscle Progenitors. Cells. 2021;10 (7):. doi: 10.3390/cells10071832. PubMed PMID:34360002 PubMed Central PMC8303294.
Yao, X, Dani, C. A Simple Method for Generating, Clearing, and Imaging Pre-vascularized 3D Adipospheres Derived from Human iPS Cells. Methods Mol Biol. 2022;2454 :495-507. doi: 10.1007/7651_2021_360. PubMed PMID:33982274 .
Dani, V, Yao, X, Dani, C. Transplantation of fat tissues and iPSC-derived energy expenditure adipocytes to counteract obesity-driven metabolic disorders: Current strategies and future perspectives. Rev Endocr Metab Disord. 2022;23 (1):103-110. doi: 10.1007/s11154-021-09632-6. PubMed PMID:33751363 PubMed Central PMC7982512.
Ladoux, A, Peraldi, P, Chignon-Sicard, B, Dani, C. Distinct Shades of Adipocytes Control the Metabolic Roles of Adipose Tissues: From Their Origins to Their Relevance for Medical Applications. Biomedicines. 2021;9 (1):. doi: 10.3390/biomedicines9010040. PubMed PMID:33466493 PubMed Central PMC7824911.
Peraldi, P, Ladoux, A, Giorgetti-Peraldi, S, Dani, C. The Primary Cilium of Adipose Progenitors Is Necessary for Their Differentiation into Cancer-Associated Fibroblasts that Promote Migration of Breast Cancer Cells In Vitro. Cells. 2020;9 (10):. doi: 10.3390/cells9102251. PubMed PMID:33049976 PubMed Central PMC7601294.
Paré, M, Darini, CY, Yao, X, Chignon-Sicard, B, Rekima, S, Lachambre, S et al.. Breast cancer mammospheres secrete Adrenomedullin to induce lipolysis and browning of adjacent adipocytes. BMC Cancer. 2020;20 (1):784. doi: 10.1186/s12885-020-07273-7. PubMed PMID:32819314 PubMed Central PMC7441622.
Zacharia, A, Saidemberg, D, Mannully, CT, Kogan, NM, Shehadeh, A, Sinai, R et al.. Distinct infrastructure of lipid networks in visceral and subcutaneous adipose tissues in overweight humans. Am J Clin Nutr. 2020;112 (4):979-990. doi: 10.1093/ajcn/nqaa195. PubMed PMID:32766878 PubMed Central PMC7528551.
Gnad, T, Navarro, G, Lahesmaa, M, Reverte-Salisa, L, Copperi, F, Cordomi, A et al.. Adenosine/A2B Receptor Signaling Ameliorates the Effects of Aging and Counteracts Obesity. Cell Metab. 2020;32 (1):56-70.e7. doi: 10.1016/j.cmet.2020.06.006. PubMed PMID:32589947 PubMed Central PMC7437516.
Ladoux, A, Azoulay, S, Dani, C. [SARS-CoV-2 protease: an excellent target to develop drugs against COVID-19]. Med Sci (Paris). 2020;36 (6-7):555-558. doi: 10.1051/medsci/2020106. PubMed PMID:32558640 .
Araiz, C, Yan, A, Bettedi, L, Samuelson, I, Virtue, S, McGavigan, AK et al.. Publisher Correction: Enhanced β-adrenergic signalling underlies an age-dependent beneficial metabolic effect of PI3K p110α inactivation in adipose tissue. Nat Commun. 2020;11 (1):1078. doi: 10.1038/s41467-020-14939-0. PubMed PMID:32081871 PubMed Central PMC7035318.
Yao, X, Dani, V, Dani, C. Human Pluripotent Stem Cells: A Relevant Model to Identify Pathways Governing Thermogenic Adipocyte Generation. Front Endocrinol (Lausanne). 2019;10 :932. doi: 10.3389/fendo.2019.00932. PubMed PMID:32038489 PubMed Central PMC6990109.
Moratal, C, Arrighi, N, Dechesne, CA, Dani, C. Control of Muscle Fibro-Adipogenic Progenitors by Myogenic Lineage is Altered in Aging and Duchenne Muscular Dystrophy. Cell Physiol Biochem. 2019;53 (6):1029-1045. doi: 10.33594/000000196. PubMed PMID:31865646 .
Perugini, J, Di Mercurio, E, Tossetta, G, Severi, I, Monaco, F, Reguzzoni, M et al.. Biological Effects of Ciliary Neurotrophic Factor on hMADS Adipocytes. Front Endocrinol (Lausanne). 2019;10 :768. doi: 10.3389/fendo.2019.00768. PubMed PMID:31781039 PubMed Central PMC6861295.
Mayeuf-Louchart, A, Lancel, S, Sebti, Y, Pourcet, B, Loyens, A, Delhaye, S et al.. Glycogen Dynamics Drives Lipid Droplet Biogenesis during Brown Adipocyte Differentiation. Cell Rep. 2019;29 (6):1410-1418.e6. doi: 10.1016/j.celrep.2019.09.073. PubMed PMID:31693883 PubMed Central PMC7057258.
Search PubMed
2022 - Innovative Company Award - Métropole Nice Côte d'Azur
1989 - Young Scientist Award - FRM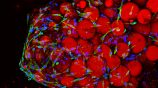 Obesity is characterized by an accumulation of white adipose tissue and a loss of beige adipose tissue (BAT), the latter ...
Read More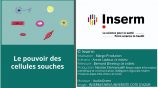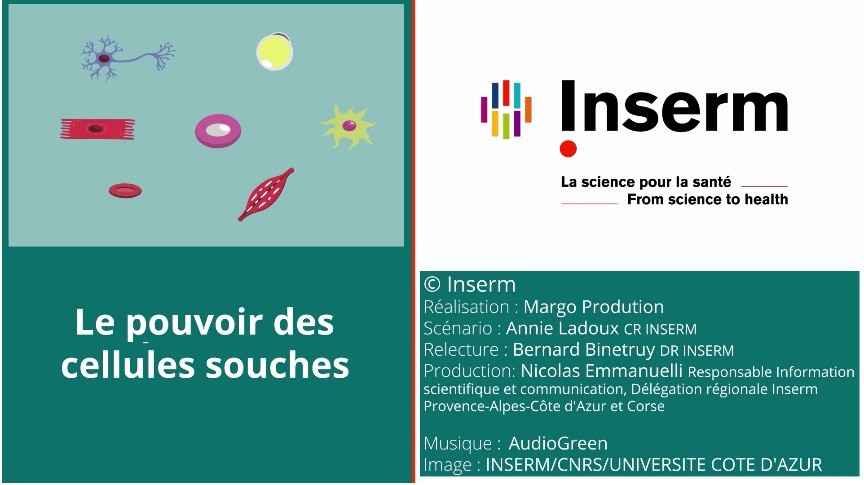 Le pouvoir des cellules souches Annie Ladoux, chercheur à l'Inserm à l'iBV dans l'équipe de Christian Dani nous emmène dans ...
Read More
iBV - Institut de Biologie Valrose
"Tour Pasteur"
Université Nice Sophia Antipolis
Faculté de médecine
28 Avenue de Valombrose
06189 Nice cedex 2