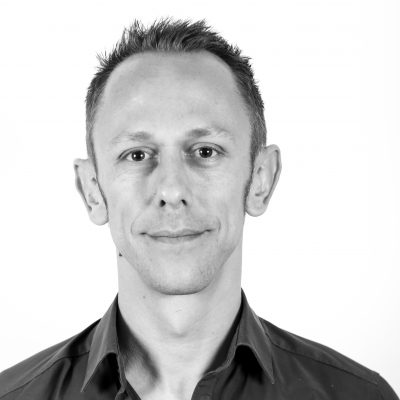 Guillaume SANDOZ
Biology of ion channels
Main interests
Regulation of neuroexcitability
Structure-function studies of ion channels
Subunit organization of ion channels
Channelopathy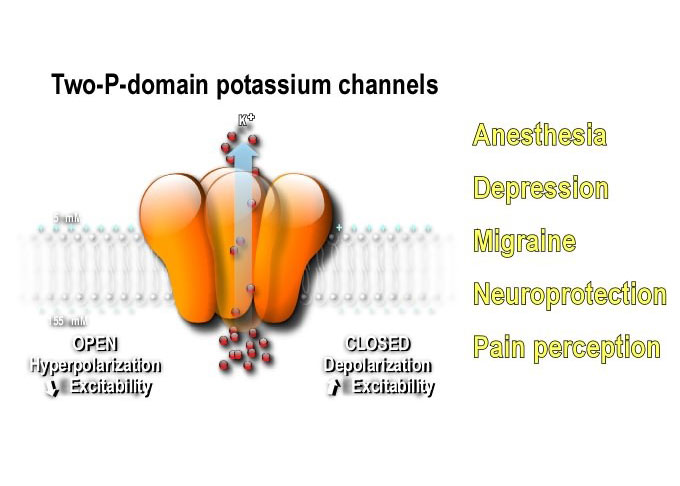 Maintenance of a negative resting membrane potential underlies the basis of neuronal excitability. This negative potential is generated by a potassium leak current mediated by Two-Pore-Domain Potassium (K2P) channels. K2P channels are notably involved in mood regulation and migraine. To address their role, we developed a TREK1 channel that is controlled by light, both in-vitro (TREKlight) and in-vivo (StarTREK mouse model). Using these tools in combination with single molecule fluorescence pull down assays (SiMPull)—our project aims to address K2P channel's physiological (neuroexcitability, plasticity…) and pathological (such as depression and migraine) functions and to determine which channels subtypes are, along with finding new drug  targets, involved in these aforementioned processes.
Probing ion channel and receptor function in their native context requires pharmacological agents or gene invalidation (KO mice). However, selective ligands are lacking for many neuronal signaling proteins, including K2P channels. To adress TREK K2P channel function, we have decided to give a new phramacology on these channels which is the light. We recently engeeniered TREKlight, a TREK1 K2P channel which is regulated by light using a photoswitchable tethered ligands. To optically control native TREK without overexpression, we have developed two novel scheme for optical remote control of native proteins using a "photoswitchable conditional subunit" (PCS) and the StarTREK mouse model (the WT-TREK1 channel gene has been replaced by TREKlight). It is hard to predict with StarTREK or TREK1-PCS if the determined functions are carried by TREK1 alone or a TREK1 subunit combined with another K2P subunit. To determine the TREK subunit combination, we developed the single-molecule pull-down ("SiMPull") assay allowing direct visualization of antibody-immobilized individual protein complexes on polyethylene glycol-passivated coverslip.  We have already validated these approaches and used it to show that TREK1 contibutes to the hippocampal GABAB current described 30 years ago, demonstrate how a lipid (phosphatidic acid) can act specifically on a TREK target via an enzyme and determine the channel function in Migraine inudction.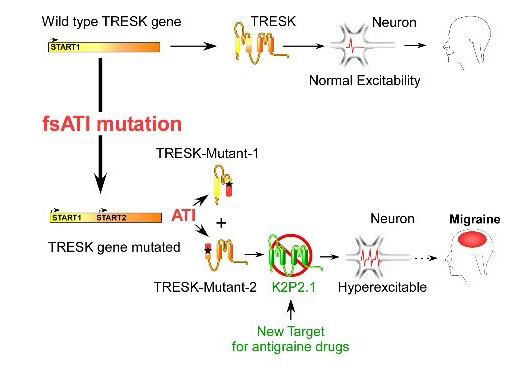 We recently demonstrated that migraine-associated frameshift mutations of TRESK, a two-pore-domain K+ channel, lead to the production of tow second protein fragments instead of one.The second fragment carries the pathophysiological function by inhibiting TREK1 and 2, and its production is due to a mechanism that we called frameshift mutation-induced Alternative Translation Initiation (fsATI). We aim now to determine if TREK agonists can be used to treat migraine.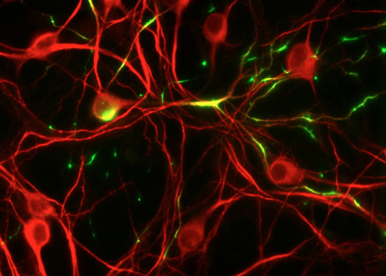 To adress K2P channel functions such as excitability, adaptation, action potential duration, synaptic transmission and plasticity, we are using fresh brain slices in which we remote control the channel activity with light.
Several members of the TREK channel subfamily, and more generally the K2P channel family, show overlapping expression patterns in many brain regions which raises the question: do these channels heteromerize and what are the functions of these heteromers? We are determining potential K2P heteromer formation and function using a combination of SiMPull and PCS
Researchers
AVALOS PRADO Pablo - +33 489150815

Postdocs
HAFNER Stéphanie - +33 489150816

PreDocs
LANDRA WILLM Arnaud - +33 489150815

Engineers & Technicians
WDZIEKONSKI Brigitte - +33 489150815

GJERNES Elisabet - +33 489150816

2016 - Travel Grant award for SFN - INSCOPIX
2012 - Laboratory of Excellence LABEX awarded
2012 - ATIP-AVENIR award
2009 - Fulbright award
2009 - Philippe Foundation awarded
2007 - Prix Jean-Louis Parrot - French Society for Promotion of Sciences (AFAS)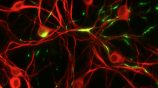 Researchers at CNRS, Université Côte d'Azur and Inserm have demonstrated a new mechanism related to the onset of migraine. In ...
Read More
iBV - Institut de Biologie Valrose
"Sciences Naturelles"

Université Nice Sophia Antipolis
Faculté des Sciences
Parc Valrose
06108 Nice cedex 2