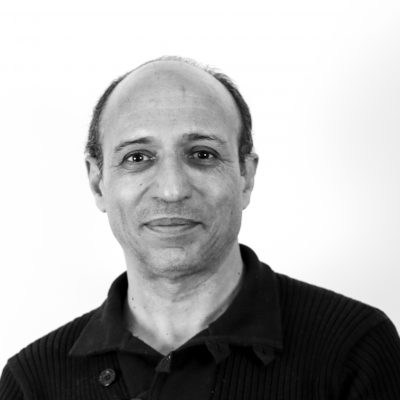 Zoubir AMRI
Cellular and molecular regulation of fat mass
Main interests
Deciphering the mechanisms of Brite adipocyte formation and activation
Nutritional control of white adipocyte browning
Adipocyte/hepatocyte cross talk
Oxytocin prevents Obesity and Osteoporosis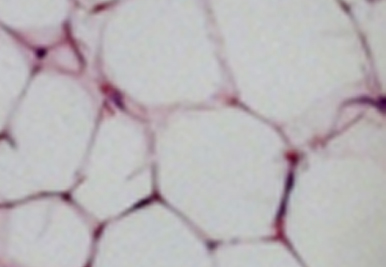 Obesity has reached epidemic proportions world-wide, with more than 2 billion overweight patients among which at least 700 million obese. Moreover, body weight gain and fat mass redistribution represent a major public health problem with aging as a larger proportion of the adult population is at risk of developing obesity and associated diseases. Increase in body mass index is accompanied by an increase in the mass of white adipose tissue (WAT) and results from an imbalance between energy intake and energy expenditure. So far, except bariatric surgery for morbid obese patients, no efficient treatment is available. Thus, development of new pharmacological remedies or lifestyle interventions normalizing this imbalance with significant long-term success will be of great interest.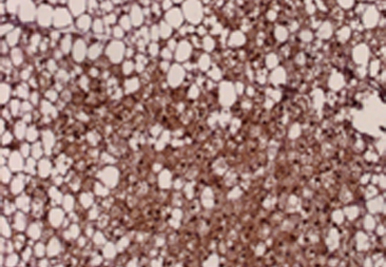 Our research program is focused on the regulation of fat mass by two complementary approaches whose aims were i) to find new tools to induce the formation and activation of functional brown adipocytes and ii) to control the mass and redistribution of white adipose tissue (WAT). It is now established that healthy adult humans possess active brown adipose tissue (BAT), localized in small depots at various anatomical sites, which control energy expenditure through heat production. The formation of brown adipocytes in WAT (brite/beige) attracts considerable research interest. Using a human cell model (hMADS cells) and human primary cultures combined with in vivo studies (mice) and human biopsies we characterized the process of white to brown/brite adipocyte conversion and identified several key components controlling this step.
We identified OT as a potential hormone that controls the adipocyte/osteoblast balance. OT administration to ovariectomized mice is a preventive and curative treatment of body weight gain, fat mass redistribution and osteoporosis. OT circulating levels are linked to bone mineral density in women but not in men.
Our research program is related to fundamental and medical issues related to obesity and its associated diseases. We aim to advance the understanding of mechanisms underlying the formation and activation of brite adipocytes as well as their cross-talk with other organs, paving a way for the development of innovative treatments.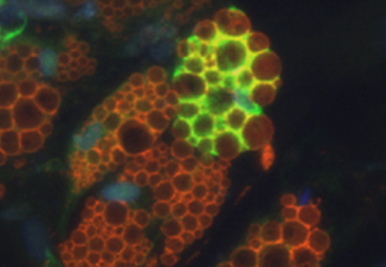 In the absence of effective and safe pharmaceutical treatments of obesity, the development of nutritional interventions to modulate metabolic functions of adipose tissues are a promising alternative approach. We aim to identify distinct fatty acid metabolites in murine and human adipose tissues, which are associated with brite adipogenesis and thus able to increase energy expenditure.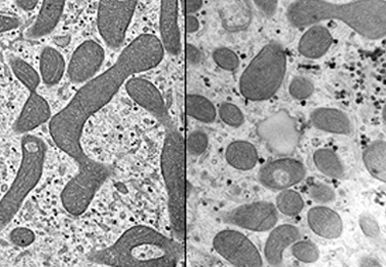 In addition to their role in adipocyte biology, fatty acid metabolites are considered as mediators of inflammation. Interestingly, little is known about the involvement of brown and brite adipocyte in inflammation. We aim to develop a research program related to inflammation, metabolism and brite/brown adipocytes function.
As adipose tissue interacts with several organs, we will develop a research program studying the crosstalk between white, brown/brite adipocytes and hepatocytes.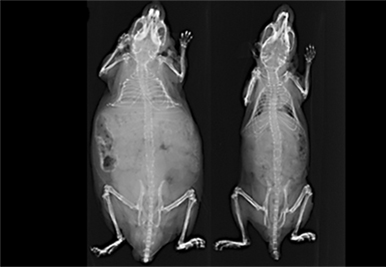 Our work on OT will target the role of this hormone in adipocyte and osteoblast formation. We are developing clinical studies in collaboration with Pr. C. Roux, CHU de Nice service Rhumatoloie and Pr. JL Sadoul, CHU Nice and Head of CERON: Centre d'Études et de Recherche sur l'Obésité de Nice Côte d'Azur.
Researchers
Clinical Researchers
PreDocs
Engineers & Technicians
Students
Recent publications
Fougerat, A, Schoiswohl, G, Polizzi, A, Régnier, M, Wagner, C, Smati, S et al.. ATGL-dependent white adipose tissue lipolysis controls hepatocyte PPARα activity. Cell Rep. 2022;39 (10):110910. doi: 10.1016/j.celrep.2022.110910. PubMed PMID:35675775 .
Kornmueller, K, Amri, EZ, Scheideler, M, Prassl, R. Delivery of miRNAs to the adipose organ for metabolic health. Adv Drug Deliv Rev. 2022;181 :114110. doi: 10.1016/j.addr.2021.114110. PubMed PMID:34995679 .
Balazova, L, Balaz, M, Horvath, C, Horváth, Á, Moser, C, Kovanicova, Z et al.. GPR180 is a component of TGFβ signalling that promotes thermogenic adipocyte function and mediates the metabolic effects of the adipocyte-secreted factor CTHRC1. Nat Commun. 2021;12 (1):7144. doi: 10.1038/s41467-021-27442-x. PubMed PMID:34880217 PubMed Central PMC8655035.
Wu, H, Pula, T, Tews, D, Amri, EZ, Debatin, KM, Wabitsch, M et al.. microRNA-27a-3p but Not -5p Is a Crucial Mediator of Human Adipogenesis. Cells. 2021;10 (11):. doi: 10.3390/cells10113205. PubMed PMID:34831427 PubMed Central PMC8625276.
Napolitano, T, Avolio, F, Silvano, S, Forcisi, S, Pfeifer, A, Vieira, A et al.. Gfi1 Loss Protects against Two Models of Induced Diabetes. Cells. 2021;10 (11):. doi: 10.3390/cells10112805. PubMed PMID:34831029 PubMed Central PMC8616283.
Ferrero, S, Amri, EZ, Roux, CH. Relationship between Oxytocin and Osteoarthritis: Hope or Despair?. Int J Mol Sci. 2021;22 (21):. doi: 10.3390/ijms222111784. PubMed PMID:34769215 PubMed Central PMC8584067.
Bokhari, MH, Halleskog, C, Åslund, A, Boulet, N, Casadesús Rendos, E, de Jong, JMA et al.. Isothermal microcalorimetry measures UCP1-mediated thermogenesis in mature brite adipocytes. Commun Biol. 2021;4 (1):1108. doi: 10.1038/s42003-021-02639-4. PubMed PMID:34548622 PubMed Central PMC8455563.
Raad, G, Serra, F, Martin, L, Derieppe, MA, Gilleron, J, Costa, VL et al.. Paternal multigenerational exposure to an obesogenic diet drives epigenetic predisposition to metabolic diseases in mice. Elife. 2021;10 :. doi: 10.7554/eLife.61736. PubMed PMID:33783350 PubMed Central PMC8051948.
Dufau, J, Shen, JX, Couchet, M, De Castro Barbosa, T, Mejhert, N, Massier, L et al.. In vitro and ex vivo models of adipocytes. Am J Physiol Cell Physiol. 2021;320 (5):C822-C841. doi: 10.1152/ajpcell.00519.2020. PubMed PMID:33439778 .
Maurer, SF, Dieckmann, S, Lund, J, Fromme, T, Hess, AL, Colson, C et al.. No Effect of Dietary Fish Oil Supplementation on the Recruitment of Brown and Brite Adipocytes in Mice or Humans under Thermoneutral Conditions. Mol Nutr Food Res. 2021;65 (2):e2000681. doi: 10.1002/mnfr.202000681. PubMed PMID:33274552 .
Colson, C, Batrow, PL, Gautier, N, Rochet, N, Ailhaud, G, Peiretti, F et al.. The Rosmarinus Bioactive Compound Carnosic Acid Is a Novel PPAR Antagonist That Inhibits the Browning of White Adipocytes. Cells. 2020;9 (11):. doi: 10.3390/cells9112433. PubMed PMID:33171828 PubMed Central PMC7695189.
Peiretti, F, Montanari, R, Capelli, D, Bonardo, B, Colson, C, Amri, EZ et al.. A Novel N-Substituted Valine Derivative with Unique Peroxisome Proliferator-Activated Receptor γ Binding Properties and Biological Activities. J Med Chem. 2020;63 (21):13124-13139. doi: 10.1021/acs.jmedchem.0c01555. PubMed PMID:33142057 .
Barilla, S, Liang, N, Mileti, E, Ballaire, R, Lhomme, M, Ponnaiah, M et al.. Loss of G protein pathway suppressor 2 in human adipocytes triggers lipid remodeling by upregulating ATP binding cassette subfamily G member 1. Mol Metab. 2020;42 :101066. doi: 10.1016/j.molmet.2020.101066. PubMed PMID:32798719 PubMed Central PMC7509237.
Dugail, I, Amri, EZ, Vitale, N. High prevalence for obesity in severe COVID-19: Possible links and perspectives towards patient stratification. Biochimie. 2020;179 :257-265. doi: 10.1016/j.biochi.2020.07.001. PubMed PMID:32649962 PubMed Central PMC7340594.
Roux, CH, Pisani, DF, Gillet, P, Fontas, E, Yahia, HB, Djedaini, M et al.. Oxytocin Controls Chondrogenesis and Correlates with Osteoarthritis. Int J Mol Sci. 2020;21 (11):. doi: 10.3390/ijms21113966. PubMed PMID:32486506 PubMed Central PMC7312425.
Dieckmann, S, Maurer, S, Fromme, T, Colson, C, Virtanen, KA, Amri, EZ et al.. Fatty Acid Metabolite Profiling Reveals Oxylipins as Markers of Brown but Not Brite Adipose Tissue. Front Endocrinol (Lausanne). 2020;11 :73. doi: 10.3389/fendo.2020.00073. PubMed PMID:32153509 PubMed Central PMC7046592.
Leboucher, A, Bermudez-Martin, P, Mouska, X, Amri, EZ, Pisani, DF, Davidovic, L et al.. Fmr1-Deficiency Impacts Body Composition, Skeleton, and Bone Microstructure in a Mouse Model of Fragile X Syndrome. Front Endocrinol (Lausanne). 2019;10 :678. doi: 10.3389/fendo.2019.00678. PubMed PMID:31632352 PubMed Central PMC6783488.
Buffolo, M, Pires, KM, Ferhat, M, Ilkun, O, Makaju, A, Achenbach, A et al.. Identification of a Paracrine Signaling Mechanism Linking CD34high Progenitors to the Regulation of Visceral Fat Expansion and Remodeling. Cell Rep. 2019;29 (2):270-282.e5. doi: 10.1016/j.celrep.2019.08.092. PubMed PMID:31597091 .
Leboucher, A, Pisani, DF, Martinez-Gili, L, Chilloux, J, Bermudez-Martin, P, Van Dijck, A et al.. The translational regulator FMRP controls lipid and glucose metabolism in mice and humans. Mol Metab. 2019;21 :22-35. doi: 10.1016/j.molmet.2019.01.002. PubMed PMID:30686771 PubMed Central PMC6407369.
Balaz, M, Becker, AS, Balazova, L, Straub, L, Müller, J, Gashi, G et al.. Inhibition of Mevalonate Pathway Prevents Adipocyte Browning in Mice and Men by Affecting Protein Prenylation. Cell Metab. 2019;29 (4):901-916.e8. doi: 10.1016/j.cmet.2018.11.017. PubMed PMID:30581121 .
Search PubMed
2013 - Prix de la Société Française de Nutrition
It is now a tradition and highlight at the Université Cote d'Azur (UCA): the Annual Award Ceremony to recognize awardees ...
Read More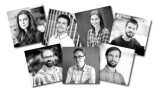 iBV is a member of Université Cote d'Azur (UCA), a cluster of Research and Higher Education on the French Riviera. Each ...
Read More
iBV - Institut de Biologie Valrose
"Tour Pasteur"
Université Nice Sophia Antipolis
Faculté de médecine
28 Avenue de Valombrose
06189 Nice cedex 2