HISTO
Experimental Histopathology Facility
The Experimental Histopathology Platform has been installed since December 2013 in iBV. The facility is dedicated to  providing research groups with state-of-the-art histological analyses for their basic and translational research projects. Located on the 2nd floor of the Naturel Science building of the Science Faculty campus, we provide a wide range of services such as tissue processing, microtomy, cryomicrotomy, histo-chemical staining and immunohistochemistry.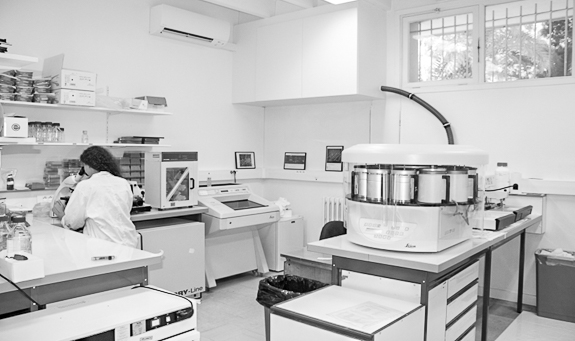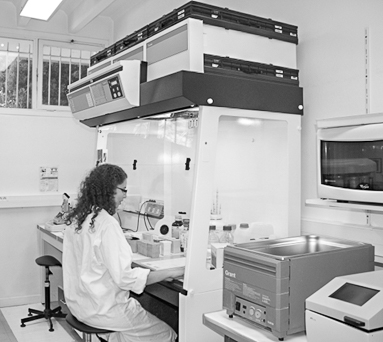 Activity
The platform provides both self and full-service histology.
The facility provides training and access to specialized equipment for tissue preparation slide production and histochemical staining for researchers and students. The facility also assists in advising and setting up histological approaches for specific scientific projects and delivering protocols.
The services include paraffin processing and embedding, paraffin and frozen sectioning as well as routine and special histological staining.
The facility performs chromogenic or fluorescent immunohistochemistry staining on frozen and paraffin sections. We provide a full service scanning and image analysis.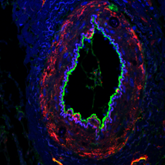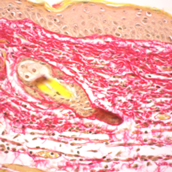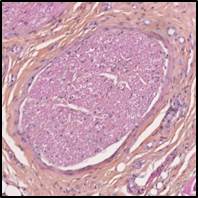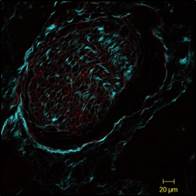 Automatic Tissue Processor LEICA TP1020
3 commonly used processing programs

Tissue Embedding Center LEICA EG1150
A cold plate
A heated paraffin dispensing module

Semi-automated Microtome LEICA RM2245
Manual Microtome LEICA RM2035


Pre-Treatment Module DAKO PT101 PT Link
- Pre-treatment tanks: 2
- Total slide capacity: 48

Fully automated in situ hybridization and immunohistochemistry on whole mounts and sections on
- InSituProVSI Intavis

Slide Scanner Vectra Polaris
- Brightfiled/ Fluorescence/multispectrale imaging
- 80 slides

Analysis software HALO
- 5 Modules
iBV - Institut de Biologie Valrose
"Sciences Naturelles"

Université Nice Sophia Antipolis
Faculté des Sciences
Parc Valrose
06108 Nice cedex 2