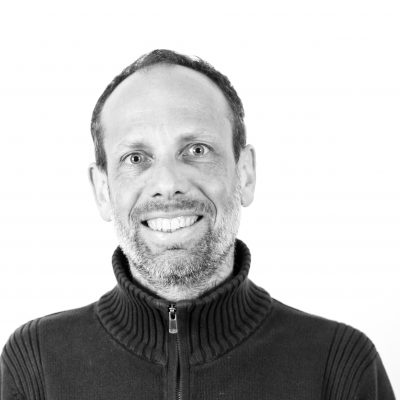 Maximilian FÜRTHAUER
Membrane trafficking and developmental signalling in animal development
Main interests
Delta/Notch signaling and neuro-epithelial polarity
Developmental functions of the ESCRT machinery
Extracellular vesicles in animal development
Establishing Left/Right asymmetry: from cell polarity to organismal laterality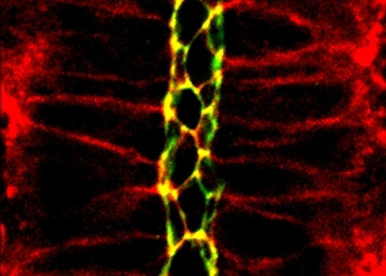 Cellular membranes are essential for the functional compartmentalization of the organism. Within cells, they enable the formation of specialized functional domains at the level of the plasma membrane or intracellular organelles. At the level of the organism, they provide interfaces that delimit the organism from the outside world and individual cells within tissues. Last not least, an increasing body of evidence suggests that membrane-bound extracellular vesicles play an important role in animal development and physiology. The overall aim of our research is to understand how the formation, function and dynamic remodeling of membrane-bound compartments governs the localization and activity of signaling molecules in animal development.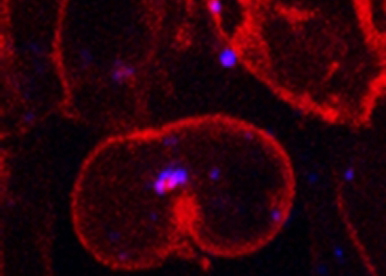 Our group has been using two complementary model systems, zebrafish and Drosophila to address two major questions:
First, how does endocytic membrane trafficking regulate developmental signalling?
Delta ligands and Notch receptors define a signaling pathway of major importance for development and disease. Notch receptor activation is dependent on Delta ligand endocytosis, but the actual mechanistic reason for this requirement is not fully understood. We established a novel assay to track endogenous signaling molecules in vivo and identified the asymmetric segregation of Delta-containing endosomes as a novel mechanism to promote directional Notch signaling in asymmetrically dividing neural precursor cells (Coumailleau et al 2009, Kressmann et al, 2015).
Second, how does a major membrane remodeling machinery control embryonic development?
The Endosomal Sorting Complex Required for Transport (ESCRT) is an evolutionarily conserved membrane-remodeling machinery that was initially discovered for its function in the endocytic regulation of growth factor signaling. Our work suggests that another important function of the ESCRT machinery is to promote the virus-like cell surface budding of extracellular vesicles that ensure the transport of developmental signaling molecules such as the major developmental morphogen Hedgehog (Matusek et al, 2014, Juan and Fürthauer, 2018).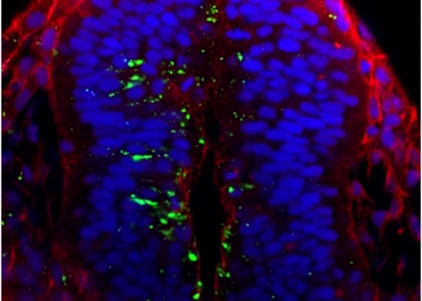 Notch receptor activation has been proposed to rely on the apico-basal transport of endocytosed Delta ligand molecules. Through the development of novel live imaging assays we are now able to visualize this process in vivo, in the context of the development of the zebrafish neural tube. Using a combination of genetic and live imaging approaches, we are aiming to dissect the functional links between neuro-epithelial polarity and Delta/Notch signalling.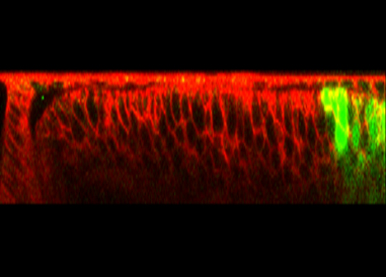 The Endosomal Sorting Complex Required for Transport (ESCRT) is well known for its essential role in the endocytic regulation of growth factor signaling. In contrast, how other ESCRT-dependent processes such as the secretion of extracellular vesicles contribute to animal development remains largely to be understood. A second major aim of our work is to characterize novel functions of this major membrane trafficking machinery in animal development.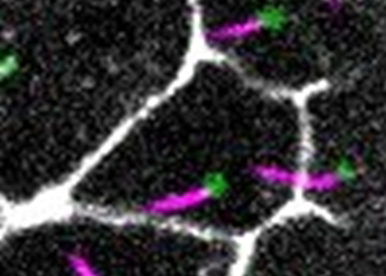 In contrast to intracellular endosomes, Extracellular Vesicles (EVs) cannot use cytoskeleton-dependent molecular motors for their movement. We study how oriented motile cilia are used to create directional fluid flows in the extracellular space to drive EV transport. We have shown that Myosin1D controls motile cilia orientation in the zebrafish left-right organizer, identifying this actin-binding motor protein as a conserved regulator of animal left-right asymmetry (Juan et al, 2018).
Postdoc/PhD position at the Institut de Biologie Valrose
Nice, FRANCE
Functional analysis of Myosin 1C/D in Zebrafish Left/Right asymmetry

The team of Maximilian Fürthauer at the Institut de Biologie Valrose in Nice (http://ibv.unice.fr/EN/equipe/furthauer.php) is looking for a highly motivated doctoral or postdoctoral research fellow to study the role of MyosinI proteins in establishing zebrafish Left/Right asymmetry.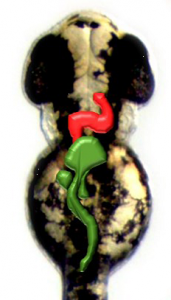 While well conserved molecular pathways govern antero-posterior and dorso-ventral patterning in different phyla, highly divergent mechanisms have been proposed to be responsible for the specification of Left/Right asymmetry in different organisms. A cilia-driven, directional fluid flow is important for symmetry breaking in numerous vertebrates, including zebrafish. Alternatively, cilia-independent mechanisms have been suggested to involve localized ion flows or directional cellular rearrangements dependent on cytoskeletal polarity. This raises the question whether a unifying mechanism controlling Left/Right asymmetry still remains to be identified? An attractive hypothesis is that cytoskeletal chirality may provide a template for organismal laterality.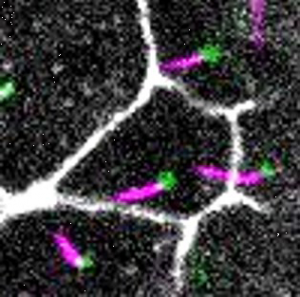 In Drosophila, the actin-binding molecular motor protein Myosin 1D (Myo1D) acts as an essential determinant of Left/Right asymmetry. Myo1D is itself negatively regulated by Myosin 1C (Myo1C), establishing the Myosin 1C/D system as a central regulator of Left/Right asymmetry in flies. The objective of this project at the interface between cellular and developmental biology is to dissect the contribution of the Myosin 1C/D system to the establishment of zebrafish Left/Right asymmetry. This work will be performed in the context of a highly active ANR-funded collaboration with the lab of Stéphane Noselli, who has pioneered the study of Myo1D in Drosophila Left/Right asymmetry.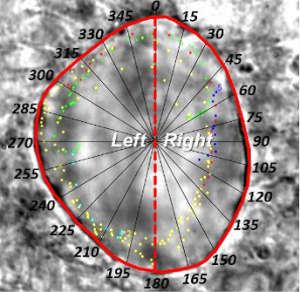 Our project aims to determine the function of Myosin 1C/D, its spatial and temporal requirements, identify its partners and targets. The interaction of the Myosin 1C/D system with known Left/Right pathways (nodal, cilia, actin cytoskeleton) will be studied, leading to an integrated model of the establishment of Left/Right. The candidate will greatly benefit from different tools that the Fürthauer lab has already established to study different aspects Left/Right asymmetry and manipulate Zebrafish Myosin 1C/D function.
We particularly encourage applications by candidates with expertise in developmental or cellular biology that are motivated to apply quantitative approaches to the image-based analysis of biological processes.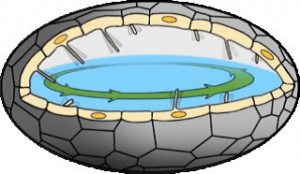 Contact information
Candidates should send their CV, a description of their scientific achievements and the contacts of two referees to Maximilian Fürthauer (furthauer@unice.fr).
2011 - HFSP Career Development Award
2010 - ATIP/Avenir Junior Group Leeder Programme
2005 - Long Term Postdoctoral Fellowship, HFSP
2004 - Postdoctoral fellowship, EMBO
iBV - Institut de Biologie Valrose
"Sciences Naturelles"

Université Nice Sophia Antipolis
Faculté des Sciences
Parc Valrose
06108 Nice cedex 2