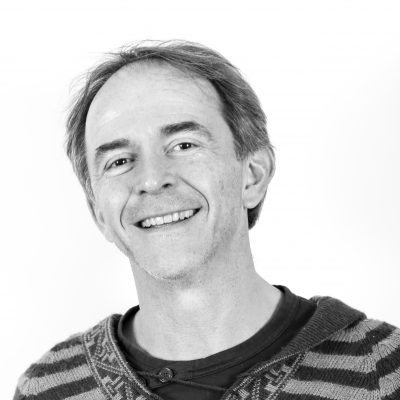 Pascal THEROND
Signal transduction and control of morphogenesis in Drosophila
Main interests
Cell-to-cell interactions
Signaling molecules as organizers in animal development
Release and extra-cellular transportation of morphogens
Tissue morphogenesis and basement membrane
Homeostasis of glial and neuronal cells during aging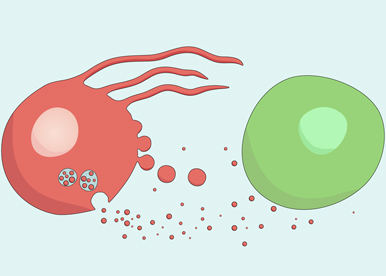 Cell-to-cell interactions are universal processes required during embryonic development and adult life in all metazoans. Although fundamental, the cellular mechanisms necessary for these processes remain poorly understood. How conserved secreted ligands such as morphogens function as organizers in animal development, and how gene expressions is controlled by these signaling molecules and translated into cell behavior are fundamental questions that our research program aims to explore. Our studies are focussed on the Hedgehog (Hh), Decapentaplegic (Dpp) and Wingless (Wg) secreted morphogens and employ Drosophila melanogaster as a model for similar processes in vertebrates that are less accessible for genetic study. We also study the protective role of morphogens in adult life and the deleterious effects of morphogen signaling in human tumors. We hope to obtain a comprehensive understanding of morphogen activity and to identify conserved regulators of cell to cell interactions.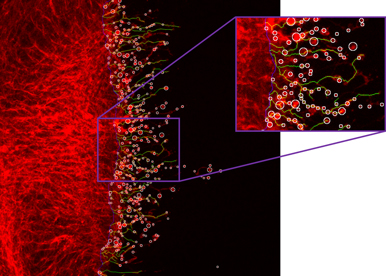 We are developing an exciting research framework to investigate the spatio-temporal dynamics of morphogen gradient combining cutting-edge genetic, molecular biology, biochemical, imaging and electronic microscopy methodologies. (1) Our work showed that the Hh morphogenetic gradient is composed of several pools; using two epithelia we are currently evaluating the individual contribution of the different extra-cellular Hh carriers which have been proposed to sustain Hh spreading (lipoprotein particles, filopodia, multimers and extra-cellular vesicles). (2) We identified a protein complex which governs access to the nucleus of the Gli transcription factor that mediates Hh signal. Tools such as mass spectrometry, phospho-specific antibody, bimolecular complementation of fluorescence (BiFC), have been developed to reach a comprehensive understanding of the molecular interaction present in this protein complex at different level of activation. (3) Since tissue morphogenesis and basal membrane modulation must be coupled, we will use our knowledge of morphogen regulation to investigate how wing disc patterning and the dynamics of basement membrane structure are coupled. (4) Finally, we are using the adult fly to analyze the function of Hh in adult glial cells. We therefore developed a new exploratory project investigating the role of Hh in Drosophila adult brain and in human glioblastoma.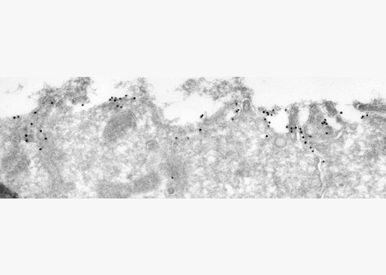 Release and transportation of Hh molecules
The goal of this project is to understand how Hh is secreted. By developing an interface between computational science and biology, we are analysing the spatiotemporal dynamics of Hh movement in live Drosophila epithelia with single molecule tracing. The combination of genetic manipulations to modify secretion of Hh with ultra-structure analysis will allow us to determine the contribution of the known Hh carriers in the establishment of the Hh gradient.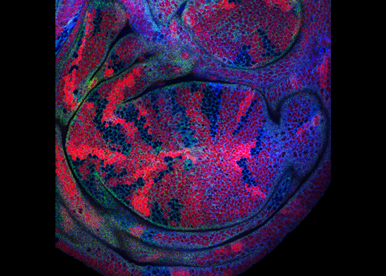 Morphogen Signaling
We intend to identify conformational changes in the proteins of the Hh signaling complex. Multiple protein associations have been quantified and visualized in vivo. We aim to clarify the changes in binding association, and describe the protein regions involved in the switch of conformations at different levels of activation. This will improve our understanding of how the morphogenetic gradient of extra-cellular information is converted into a gradient of signaling activity.
Coupling of Tissue Patterning and Basal Membrane (BM) Dynamics
We aim to determine in vivo whether the BM controls morphogen signaling, and in turn, whether morphogens affect BM dynamics. We are exploring the role of Perlecan (Pcan), a central component of the BM, known to maintain the BM's organization. We will evaluate the consequence of Pcan depletion on morphogen signaling. Because Pcan expression is dynamic in the wing disc, we aim to identify the morphogen regulating pcan transcription.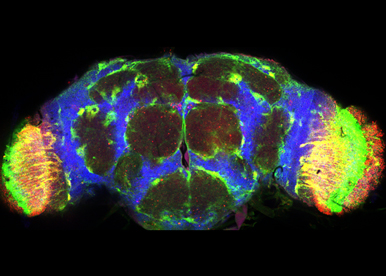 Hh signaling in neuro-protection
We aim to explore the role of the Hh signaling in adult brain. Overall our data suggest that Hh signaling in glial cells participates in protecting against the aberrant misfolding of proteins during the ageing process and in neurodegenerative disease models. We will decipher the function of Hh in the brain, exploring the role of the Hh signaling in glial and neuronal cell homeostasis and identifying regulators that participate in the Hh neuroprotective effect.
Researchers
Postdocs
PreDocs
Engineers & Technicians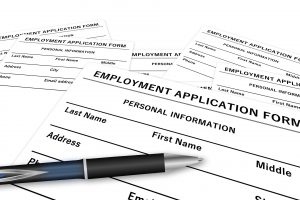 Assistant Ingénieur / Research technician
CDD 3 ans / 3 years in Nice, France.
The lab of Dr. P. Thérond is looking for a highly motivated research technician (from any nationality) to join its international research group at the Institut Biologie Valrose (iBV) – University of Nice, France (http://ibv.unice.fr/research-team/therond).
Our team focuses on cell-to-cell interactions aiming to better understand morphological processes involved during embryonic development. To achieve this goal, we are mainly using Drosophila melanogaster as a powerful genetic system model.
Mission:
The main tasks of the successful candidate will be the development of genetically modified flies by gene editing with the Crispr/cas9 methodology. A good knowledge of English is essential.
Principal activities:
• Gateway cloning, PCR, DNA/RNA purification, modification by Caspr/Cas9, fly genetics.
• maintenance of cultured cells
• Protein analysis by immuno-precipitation and chromatography purification.
Please contact Pascal Thérond (therond@unice.fr). Applications including a letter of motivation, CV and the name of at least 1 referee should be send to therond@unice.fr
Starting date: October 1st, 2018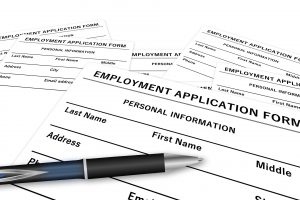 OFFRE CDD TROIS ANS INGÉNIEUR BIOLOGISTE
INSTITUT DE BIOLOGIE VALROSE – NICE
RECHERCHE un(e) ingénieur d'étude /ingénieur de recherche pour une durée de 3 ans (2018-2021).
L'équipe du Docteur Pascal Thérond de l'Institut de Biologie Valrose (http://ibv.unice.fr/research-team/therond/) recrute pour son laboratoire un(e) ingénieur en biologie cellulaire / moléculaire, biochimie et génétique. Nous recherchons une personne motivée et enthousiaste capable de s'intégrer et de participer à une étude sur la sécrétion de vésicules chez la drosophile. Le poste est à pourvoir immédiatement.
Profil/Compétences :
• Forte expertise en biologie moléculaire (PCR, RT-PCR, clonage de vecteurs de transgénèse,
modification génétique par le système Crispr/Cas9, système Gateway).
• Culture cellulaire.
• Une expertise dans l'analyse de protéines par Immuno-précipitation/Western Blot/purification
par chromatographie sera un plus.
• Dynamisme, sens de l'organisation, autonomie et goût du travail en équipe
• Capacité de communiquer en Anglais au quotidien souhaitable.
Lieu d'Activité :
Institut de Biologie Valrose (iBV, CNRS UMR7277, Inserm U1091,
Université Nice Sophia Antipolis). 5e étage du Centre de Biochimie, Faculté des Sciences, Université Nice Sophia Antipolis, Parc Valrose, 28 avenue Valrose, Nice.
Niveau de rémunération :
Niveau Assistant Ingénieur (AI) ou Ingénieur d'Etudes (IE) (en fonction du niveau d'expérience), selon
la grille de rémunération du CNRS (CDD de trois ans). Le poste est à pourvoir de suite.
Contact
Veuillez adresser votre CV, une lettre de motivation et au moins une lettre de recommandation par email à Pascal Thérond, (therond@unice.fr)
POST-DOC POSITION IN CELL AND DEVELOPMENTAL BIOLOGY.
INSTITUTE OF BIOLOGY-VALROSE, NICE, FRANCE
Position available (starting oct./dec. 2018) in Pascal Thérond laboratory to functionally characterize Hedgehog secretion and spreading in Drosophila. Hedgehog proteins are key signaling mediators that govern a wide range of processes during embryonic development and adult tissue homeostasis from Drosophila to human. Hedgehogs are the only metazoan proteins known to possess a covalently-linked cholesterol moiety. Our laboratory is interested in how Hedgehog proteins traffic in the producing tissue and exert their function in the receiving tissue.
We have shown that the Endosomal Sorting Complex Required for Transport (ESCRT) promotes Hedgehog proteins loading on exo-vesicles to exert their effect at long distances. The post-doctoral project aims to gain further insight into the trafficking, vesicular secretion and the extracellular spread of Hedgehog proteins through tissues using cell biology and genetic technics. Moreover, in vivo imaging and single molecule tracking (in collaboration with computational science lab) has been developped on our tissue models and will be further used to investigate the dynamics of Hedgehog release and spreading.
Interested candidates should have strong knowledge of, and experience in fly genetics, cell biology and optic microscopy (confocal/spinning disc). The position is funded for 3 years in duration. Candidates must have a Ph.D. degree, and can be nationals of any country.
Selected references: Ayers et al., Dev. Cell 2010 vol18, 605–620; Briscoe and Thérond, Nat Rev Mol Cell Biol. Vol. 14, 2013; Matusek et al., Nature 2014 Dec 4;516(7529): 99-103; D'Angelo et al., Dev. Cell 2015 Feb. 9 ; 32, 290-303.
Candidates should send a Curriculum Vitae and a list of three referees to:
Dr. Pascal Therond, CNRS-UMR 6543, Université de Nice-Valrose, 06108 Nice Cedex 2, France.
Phone: (33) 4 92076446. Email: therond@unice.fr
2015 – Prize of Excellence  - Université Côte d'Azur UCA
2015 - Gallet and Breton Prize from the French Academy of Medicine
2013 - Excellence Award (Prime d'excellence scientifique) – CNRS
2009 - Excellence Award (Prime d'excellence scientifique) – CNRS
2009 - Victor Noury Prize from the French Academy of Science
2004 - Marie Curie Host for Research Training
2001 - Young Investigator Program award - EMBO
1998 - ATIP Program in Cell Biology - CNRS
1992 - G.W. Hooper Foundation Fellowship
iBV - Institut de Biologie Valrose
"Centre de Biochimie"
Université Nice Sophia Antipolis
Faculté des Sciences
Parc Valrose
06108 Nice cedex 2