Thomas Juan has just been awarded the Bettencourt Prize for Young Researchers for his work at iBV in the team led by Maximilian Fürthauer. After completing his PhD, he joined the team of Dr. Didier Stainier of the Heart-Lung Research Center at the Max Planck Institute.
The 2019 scientific awards ceremony was held Wednesday, November 20 in the Auditorium André and Liliane Bettencourt of the Institut de France. On this occasion, 14 young researchers in life sciences were rewarded for their work contributing to the progress of scientific knowledge on major health issues.
Founded in 1990, the Bettencourt Prize for Young Researchers is one of the first initiatives of the Bettencourt Schueller Foundation. More than 300 young researchers have been rewarded so far with this award to support them in their early career as post-doctoral researchers working abroad.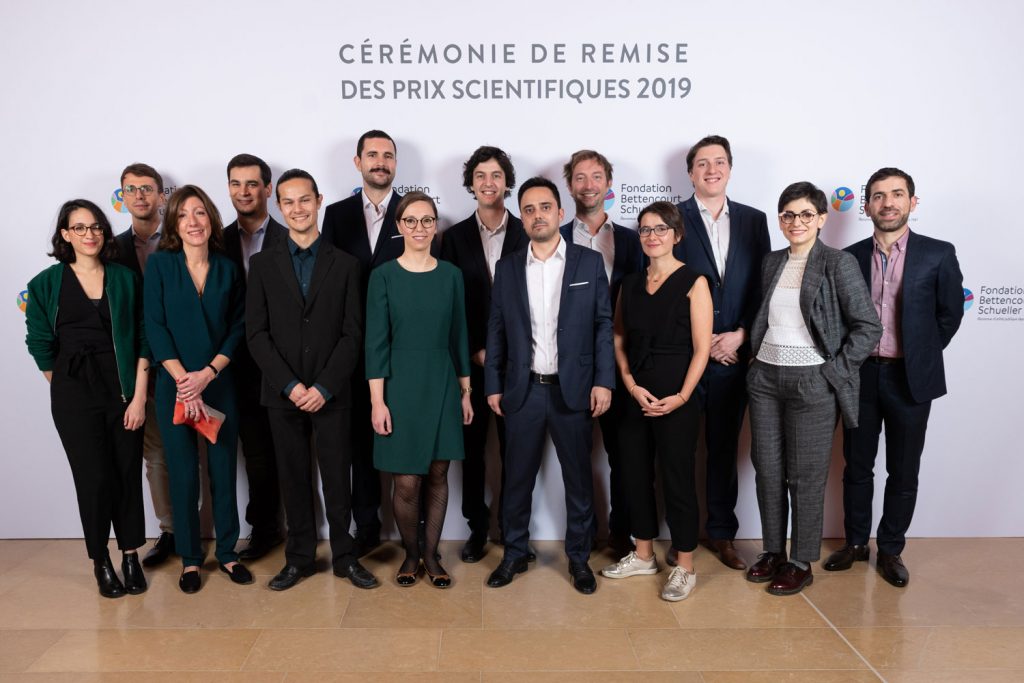 Contacts
Thomas Juan
Doctor from Nice Sophia Antipolis University – Université Côte d'Azur
Bettencourt Prize for Young Researchers 2019
Doctoral Prize of the Doctoral School Life Sciences and Health of the University Nice Sophia Antipolis – Université Côte d'Azur
Thesis defended on December 13th, 2017 : Identification of new genes essential for the implementation of laterality in zebrafish in Maximilian Fürthauer's team at iBV.
Current Lab: Max Planck Institute for Heart and Lung Research, Bad Nauheim, Germany.
Thomas.Juan@mpi-bn.mpg.de
iBV Communication
Michel Bidet – 04 89 15 08 05 – Michel.BIDET@univ-cotedazur.fr
Fondation Bettencourt Schueller Communication
Valentine Sauveur – 01 44 69 54 11 / 07 84 58 77 11 – valentine.sauveur@clai2.com
Links
Lauréats 2019
https://fr-fr.facebook.com/BettencourtSchuellerFoundation/
http://ibv.unice.fr/research-team/furthauer/