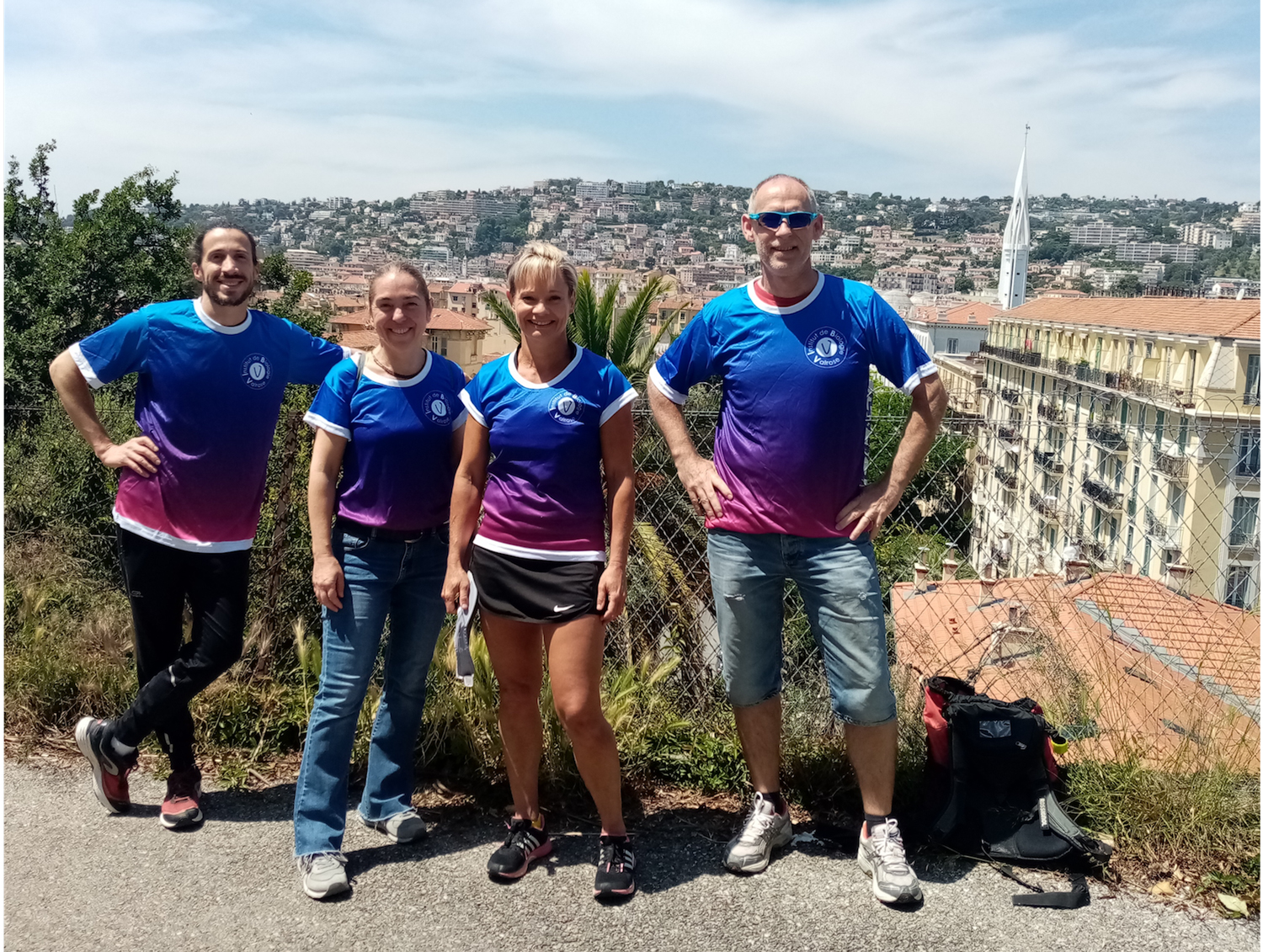 The Covid-19 pandemic still has a major impact on global health and economy. It also makes everyday life more difficult, by postponing or cancelling many gathering events that are keys to our wellbeing. The iBV social and sport activities were obviously reduced to a minimum since March 2020, but last week finally brought a good race with a good cause, the virtual No Finish Line @ Nice!
The "No Finish Line" is a 5-day long charity run/walk organized every year in Monaco, Paris and other locations. This 2021 edition was virtual, obviously because of Covid-19 regulations, which had the big advantage to give the choice to participants to exercise wherever, whenever and as many times as they wished during those 5 days (on previous years, the race was run on 1km-loops in Monaco and in the Jardin du Champ de Mars in Paris).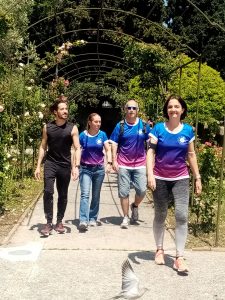 For every kilometer ran or walked, the No Finish Line organization gives 1 Euro to a charity for children rights. This year was devoted to children of the Haut-Pays valleys, whose lives were badly impacted by the storm Alex in October 2020 – a project initiated by the association "Les Dames de Lenval" with the pedopsychiatry unit of the CHU Lenval.
Six members of the iBV, Stéphanie, Nathalie, Clotilde, Mik, Antoine and Patrick with his family, participated to the event. From the Nice Promenade to Gairaut, the Loup river banks, the Esterel and the Cagnes stadium, from Cimiez to the Esteron valley and the Monts Lion and Macaron, they accumulated a total of 188 kilometers of running or walking. With such a good cause in mind, nothing could stop them, even not the (not so perfect!!!) NoFinishLine@Nice App, that sent quite a few kilometers vanishing in the air!
During those 5 days, more than 45 000 Euros were raised by 2433 participants and will help kids spend some good time sailing this summer.
The past year has revealed how important social gathering was, because it brings the joy and energy we all need. Those NFL days demonstrated that even a virtual sportive event can boost energy and happiness when it comes with a meaningful engagement.