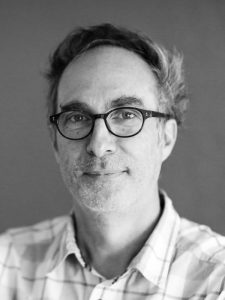 Stéphane NOSELLI, Director of the 'institut de Biologie Valrose (iBV)' (UCA, UNS, CNRS, Inserm), has been elected a member of Academia Europaea, in the Cell and Developmental Biology section. His election to the Academy recognizes his ground-breaking contributions to the understanding of asymmetry in living organisms.
The Academia Europaea is a truly pan-European Academy of Sciences, Humanities and Letters recognizing excellence in scholarship across all disciplines. From the Academy website: "Membership is by invitation, made only after peer group nomination, scrutiny and confirmation as to the scholarship and eminence of the individual in their chosen field. Election is confirmed by the Council of the Academia. Founded in 1988, current membership stands at around 4,000, amongst them are 72 Nobel Laureates."
The mission of the Academia Europaea is to promote the advancement and propagation of Science and Education to the public at large. It encourages interdisciplinary and international research in all areas of learning as well as the highest possible standards in scholarship, research and education. It also makes recommendations to national governments and international agencies concerning matters affecting science, scholarship and academic life in Europe.
---
Stéphane NOSELLI est élu Membre de l'Academia Europaea
Stéphane NOSELLI, Directeur de l'institut de Biologie Valrose (iBV)' (UCA, UNS, CNRS, Inserm), a été élu membre de l'Academia Europaea, section de Biologie Cellulaire et du Développement. Cette élection par l'Académie reconnaît son travail pionnier avec son équipe, portant sur les mécanismes contrôlant l'asymétrie chez les organismes vivants.
L'Academia Europaea est une véritable académie pan-européenne des Sciences, Humanités et Lettres reconnaissant l'excellence à travers toutes les disciplines académiques. Extrait du site de l'Academia : « L'adhésion se fait sur invitation, après la nomination par un groupe de pairs, et l'examen et la confirmation de l'excellence de l'individu dans son domaine. L'élection est confirmée par le Conseil de l'Académie. Fondée en 1988, elle compte actuellement près de 4000 membres, dont 72 lauréats du prix Nobel. »
La mission de l'Academia Europaea est de promouvoir le développement et la dissémination de la science et de l'éducation auprès du grand public. Elle encourage la recherche interdisciplinaire et internationale dans tous les domaines académiques, ainsi que l'excellence en matière d'études, de recherche et d'éducation. Elle fait également des recommandations aux gouvernements nationaux et aux agences internationales sur les questions touchant la science, l'érudition et la vie universitaire en Europe.