The iBV Christmas Party is a most anticipated event, celebrating a year of discoveries and scientific accomplishments around the now classic 'iBV Cake Contest' !
We made it special this year by making the party the first Zero Waste event of Université Côte d'Azur (UCA). And, from now on, all events at iBV will be eco-friendly, with the help of the eco-responsible mission of UCA that iBV is hosting.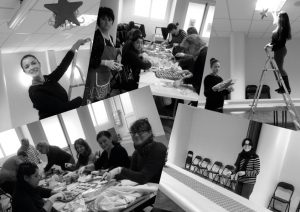 While enjoying the delicious food and drinks, we have changed our organisation and taken several new actions for eco-friendliness:
– decoration: all reusable, privileging natural materials
– food: we have largely favoured local producers and suppliers
– tableware: UCA provided reusable tableware (dish, glass), and no disposable plastic was used
– waste: only two types of waste containers were available, for organic waste and for reusable packaging
– each participant was invited to bring their own mug/coffee cup
All very simple things in fact, which dramatically limited waste while greatly improving quality.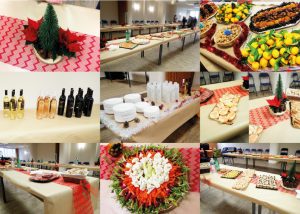 Like each year, the highlight of the Party was the 'iBV Cake Contest', during which each team is invited to make a special cake for the occasion. A dedicated jury was given the difficult task of evaluating cakes and award Prizes in three categories: taste, risk taking and aesthetic ! The contest was high level, like every year, as we have very talented and competitive cooks !

Even the washing session was a truly friendly moment !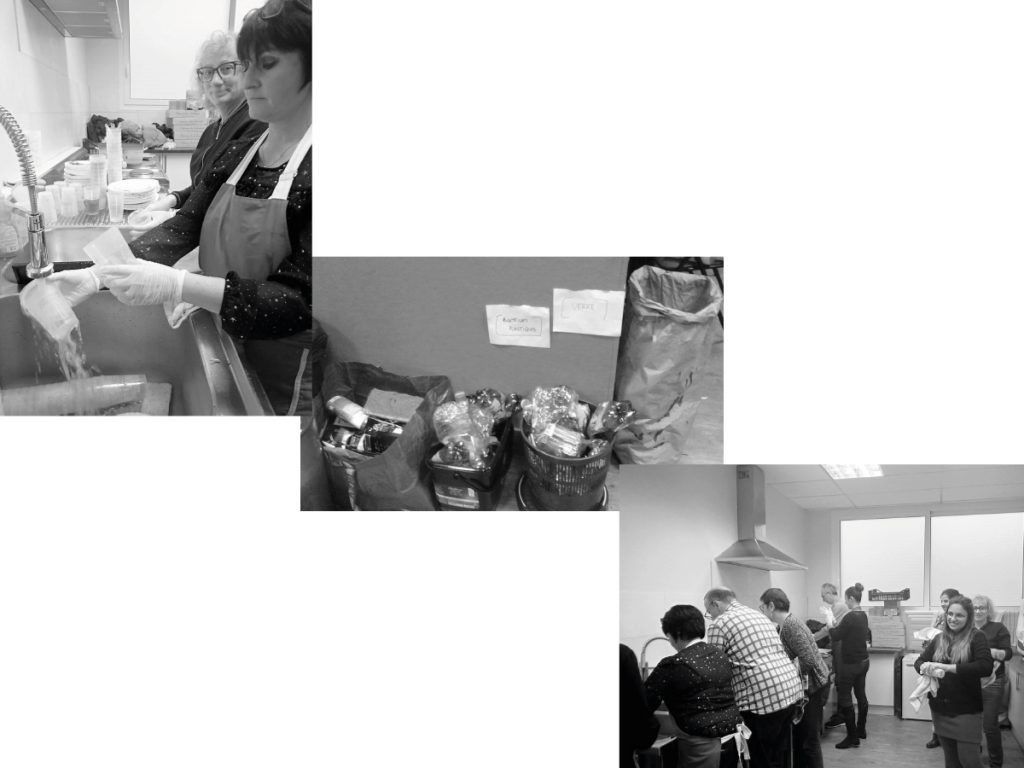 Thank you for participating and Happy New Year to all ! See you next time !