As every fall for more than thirty years, the "Fête de la science" has celebrated the sharing of knowledge and the pleasure of discovery.
As every year, staff from the iBV was present and participated with enthusiasm to this event.
For the 31st edition of the "Fête de la science", iBV staff reconstituted a laboratory of biology in the Albert 1er garden in Nice and new this year, they created an escape game!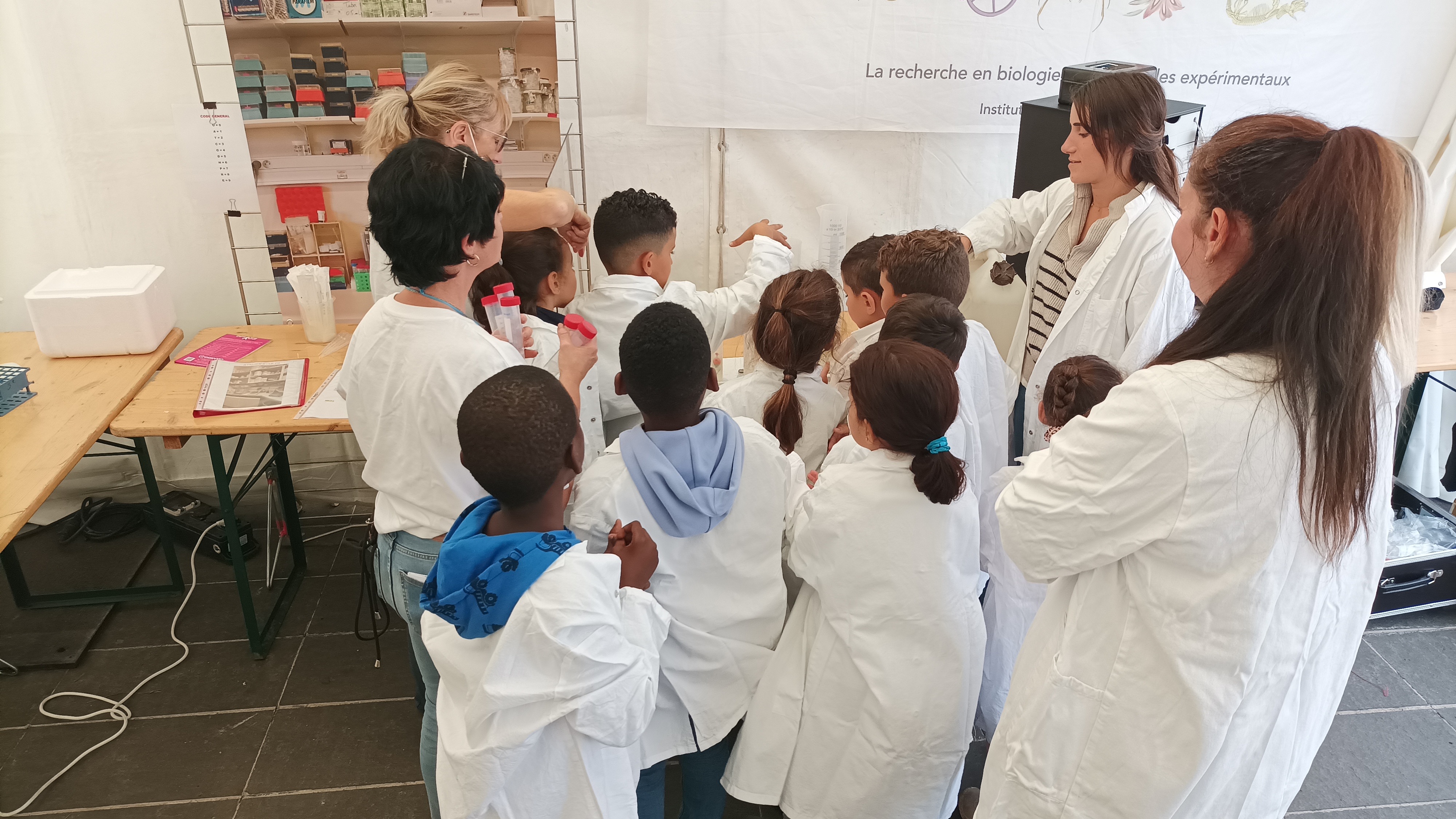 From October 14 to 17, 2022, a passionate and highly motivated team of researchers, students, engineers and technicians organized workshops for elementary and high school students as well as for the general public.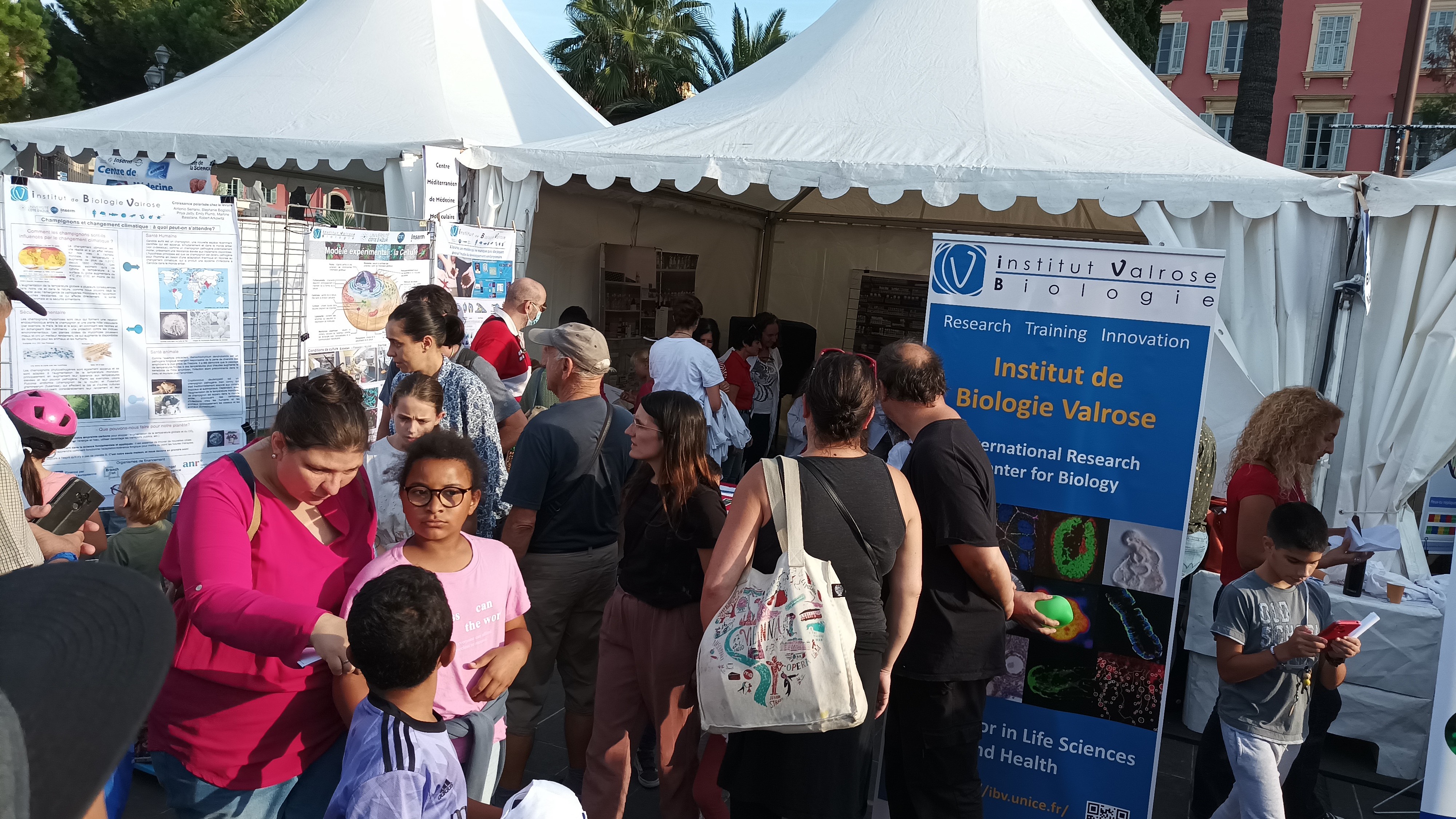 They presented a series of posters on the different models used in iBV labs. On this occasion, children and adults learnt everything about sea urchin embryos, drosophila, C. elegans, zebrafish, yeasts, cell cultures and organoids.
The iBV escape game consisted in solving 6 enigmas to "save the planet"!… Everyone had a lot of fun and winners got a diploma!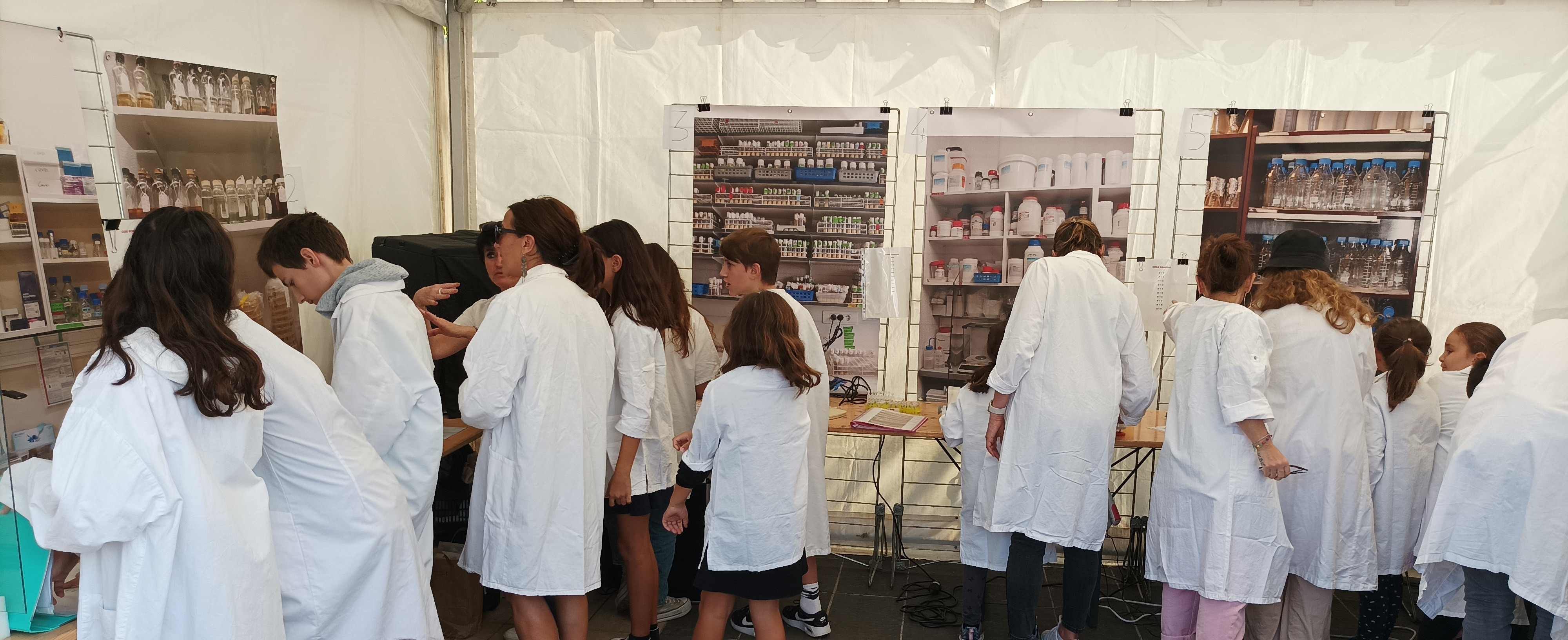 This 31st edition was a great success, specially in Nice, where stands attracted more than 10000 visitors!
Thanks to all at iBV, who organized and prepared this event as well as to those who were present on the stands. We also would like to thank the organization team of the University Côte d'Azur.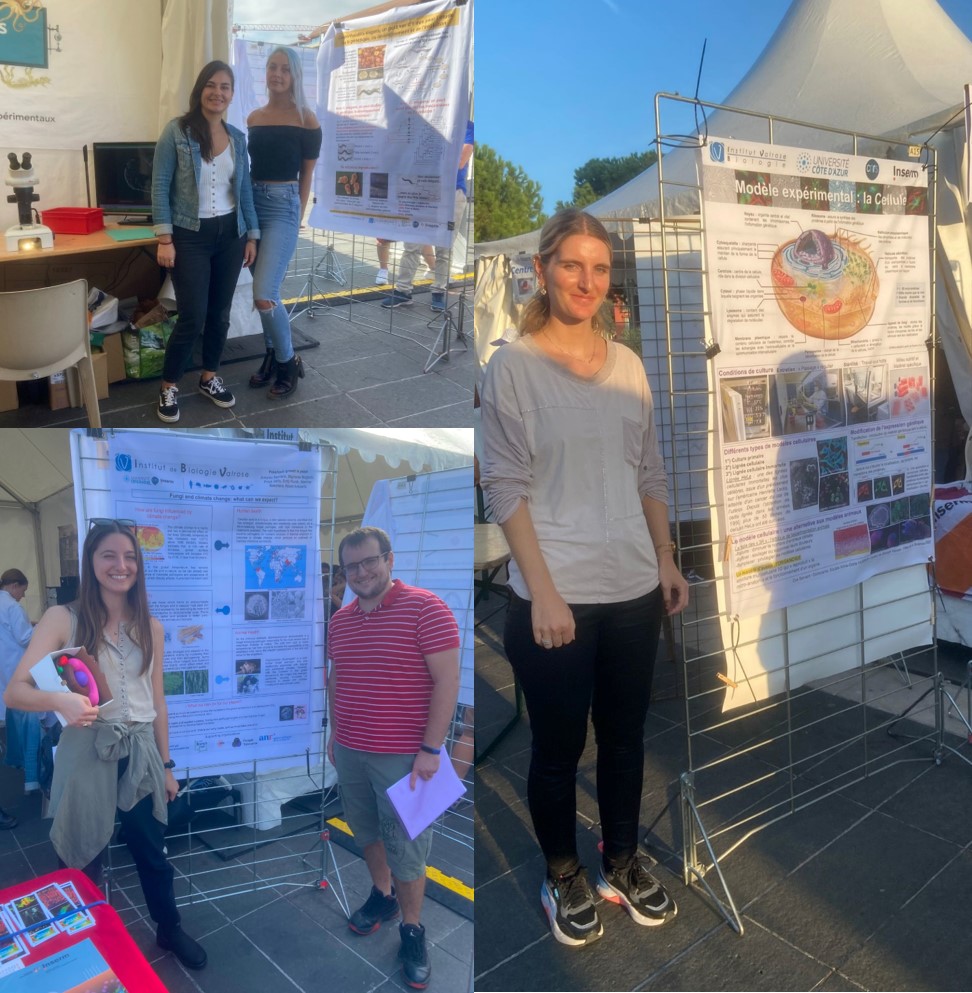 iBV participants
Village of Sciences – Nice jardin Albert 1er: Lucie Bolelli, Laure Mignerot-Fuste, Emily Plumb, Antonio Serrano-Salces, Zoe Servant, Myriam Susini
Côte d'Azur University student: Juliette Soubra
See you next year!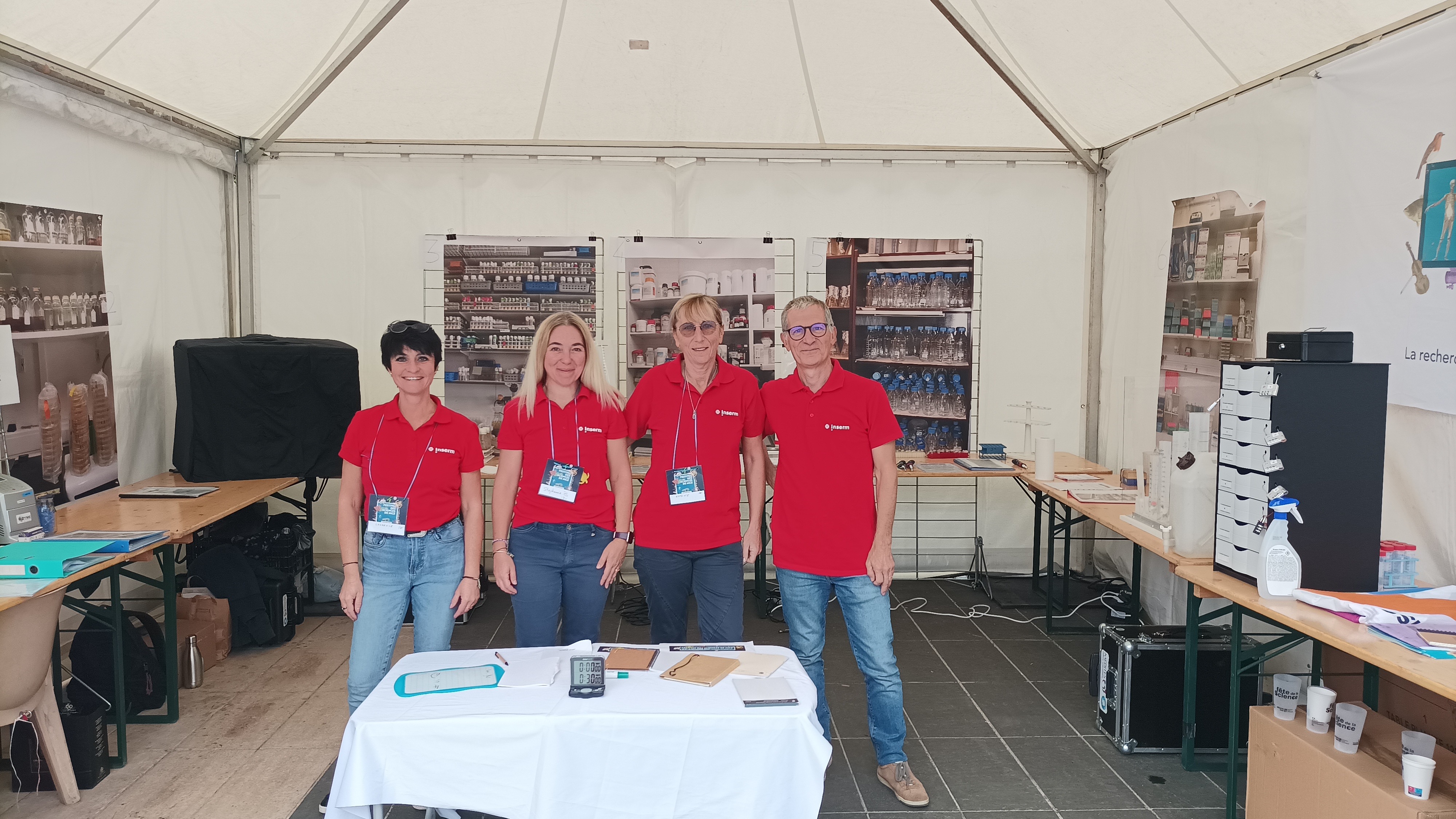 Organizing Team: Michel Bidet, Stéphanie Bogliolo, Nadine Gautier, Laurence Lavenant